Win $10,000 with Ingham's 100th anniversary celebrations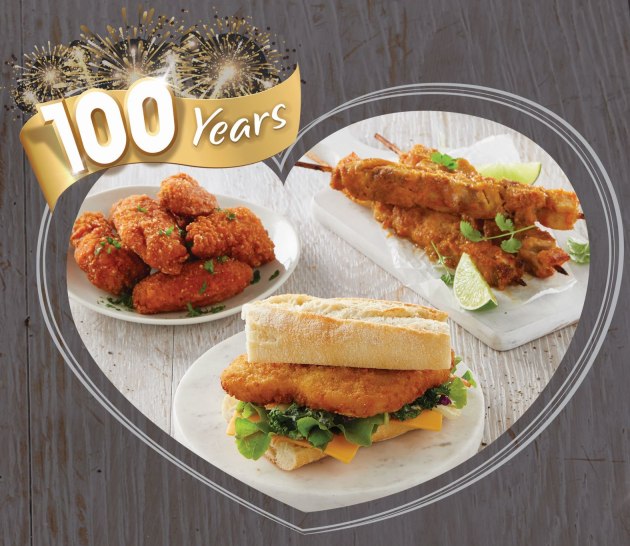 Australian poultry products supplier, Ingham's, has announced a second chance for foodservice professionals to win $10,000 worth of Visa pre-paid gift cards as part of its 100th anniversary celebrations.
Ingham's national promotional campaign kicked off in June and runs until the end of the year.
And to enter the draw, purchase any of the below products between July 1 and September 30, and register your details online.
Participating products for Ingham's 100th anniversary celebration draw:
Ingham's satay kebabs
Pre-marinated on kebab sticks and fully cooked to cut down on preparation time and labour, Ingham's satay kebabs come ready to heat in the oven, deep fryer or shallow frye and served. A versatile and convenient menu item, serving suggestions include on a bed of rice with accompanying salad, as a takeaway dish, or as finger food.
Ingham's devil wing dings
Portion controlled for serving convenience, Ingham's devil wing dings are a crunchy and spicy item best served as finger food with sweet chilli sauce, or as a bigger menu item with chips, pasta or salad.
Ingham's ready-to-eat chicken breast schnitzel
Designed for sandwiches, wraps, and burgers, Ingham's Ingham's chicken breast schnitzel comes cooked and can be heated either in the oven, microwave or deep fryer.
For further information, please visit inghams.com.au/birthday.