Kahlúa releases Espresso Martini on Tap for Australian market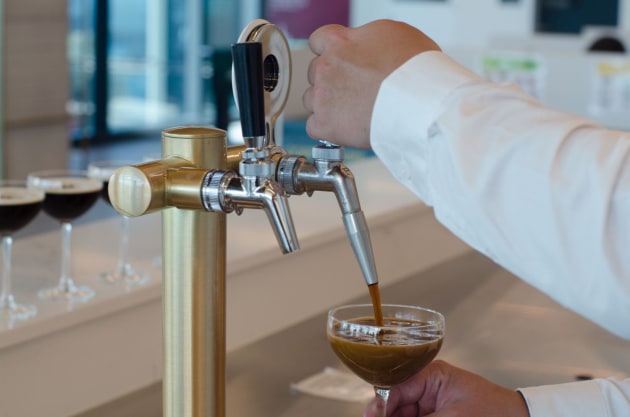 The world's best-selling coffee-flavoured liqueur, Kahlúa, has launched Espresso Martini on Tap in Australia, a global first for the brand.
Created in response to both Australian consumer and trade demand, Kahlúa's Espresso Martini on Tap is a blend of Kahlúa liqueur, Absolut vodka, and Mullumbimby's The Kind Coffee Co organic, cold brew coffee.
The taps use 20 litre, single-use, nitro-charged recyclable kegs that have a six-month shelf life and operate on any existing beer tap system, or a new unit that can be installed.
Taking only 10 seconds to pour, a single keg is able to serve up to 160 drinks, with a saving of 7.5 service hours when compared to making the cocktail by hand.
The product was developed over two years, and since its launch has seen hospitality groups like The Royal Hotels Group and Merivale use Kahlua Espresso Martini on Tap across venues, events and functions.
Eric Thomson, Pernod Ricard Australia marketing director, says, "Our Kahlua Espresso Martini On Tap offers a solution that saves bartenders' time without sacrificing the quality that consumers have come to expect from the hand-shaken cocktail."
For further information, please contact Pernod Ricard Australia's Hospitality innovation manager William Morgan on william.morgan@pernod-ricard.com or 0407 618 323.