Johnnie Walker launches Black Label Sherry Edition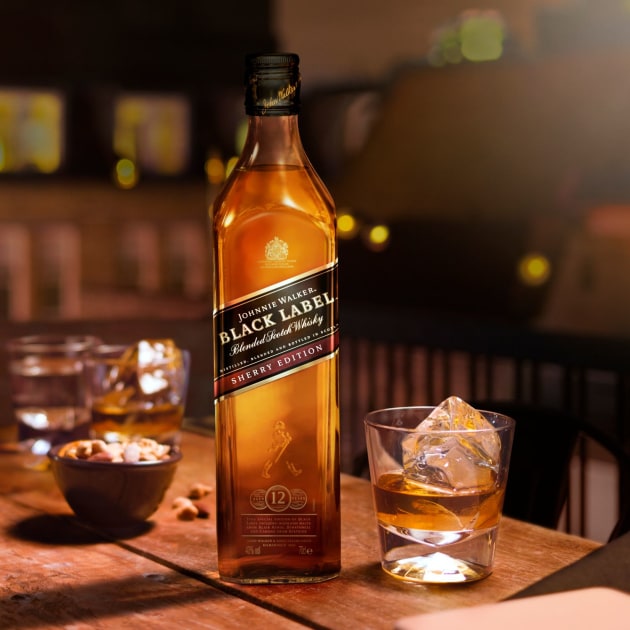 Blended Scotch whisky label, Johnnie Walker, has announced the Australian release of its new Black Label Sherry Edition.
Crafted from whiskies that have been aged for a minimum of 12 years in Scotland, the limited edition bottling was the brainchild of blender Chris Clark, which saw the blend matured in Sherry casks and imbued with rich fruity notes.
Simon McGoram, national whisky ambassador for Diageo says, "What I love about this limited edition whisky is how the blenders have dialled up the rich fruit characters of Johnnie Walker Black Label through sherry cask maturation.
"I'm constantly impressed by the talent of the Johnnie Walker blending team and with every dram of this whisky you can taste the influence of famous malts like Cardhu, Strathmill and Blair Athol.
"It's a whisky that has an orchard fruit freshness, red fruits, figs and creamy vanilla all coming through on the palate.
"There's just a subtle hint of Walker's signature smoke on the finish.
"It's a remarkable whisky and one that you can enjoy anytime."
Tasting notes
Colour: Deep amber
Palate: Complex rich fruit with fresh orchard fruitiness, sweet vanilla and measured smoke
Nose: Rich dried fruits, aromatic vanilla and distinct smokiness
Finish: Warm, long and lingering. Sweet, creamy vanilla giving way to gentle smoke

Suggested serves
Enjoy in a highball glass topped with ice, soda and orange slices, or for a twist on the classic old fashioned, serve over ice with a dash of bitters and an orange citrus twist.
For further information, please visit diageo.com.