Huon announces new salmon product range for chefs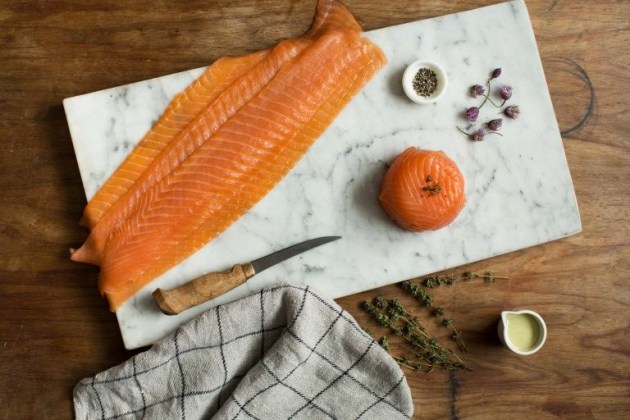 Tasmanian producer, Huon Aquaculture, has launched its new Chef Series product range of salmon for foodservice professionals.
The Chef Series range includes salmon pâté and salmon caviar in large 1 kg options, hot and cold smoked salmon and fresh salmon portions, and Banquet-sliced salmon, a product that is hand-sliced horizontally and is unique to Huon Salmon.
Huon Aquaculture co-founder and executive director, Frances Bender says the new range is dedicated to the needs of commercial chefs.
Accordingly, Huon has done away with unnecessary and time-wasting packaging, and has made their product easy-to-use so that no product ends up in the bin.
Bender says, "Over the years, we have worked closely with a lot of chefs and we have listened to what they need in their kitchens; the same Huon quality but in larger quantities and less fiddly packaging.
"This is how our new Chef Series range came to life."
Huon Aquaculture was founded by Peter and Frances Bender in 1986.
The company has grown to produce approximately 24,000 tonnes of salmon annually from farm sites around Tasmania, including Bruny Island and the D'Entrecasteaux Channel.
For further information, please visit huonaqua.com.au.