Edlyn launches new vegan mayonnaise for foodservice market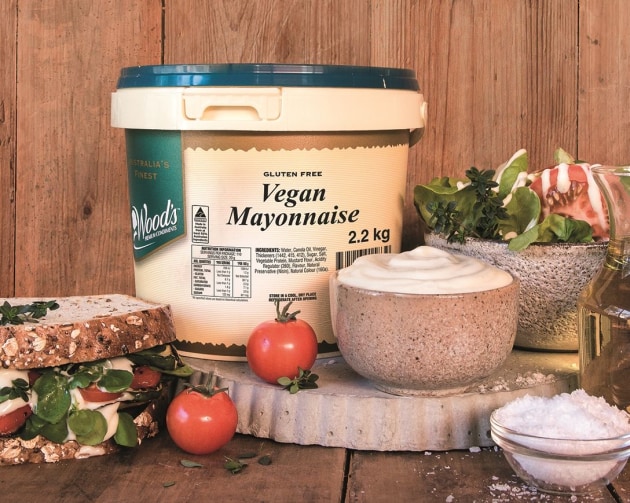 Australian-owned and operated foodservice supplier, Edlyn Foods, has unveiled its new vegan mayonnaise under its Wood's Premium Condiments brand.
Rich and creamy in taste, it offers chefs and operators a full-flavoured alternative to traditional mayonnaise.
Wood's vegan mayonnaise is made without egg, gluten, soy or dairy, is made from at least 93 per cent Australian ingredients.
It is suitable to be used as a dip, an accompanying ingredient for an assortment of dishes, or as a side spread.
Available in a 2.2 kilogram pail, Wood's vegan mayonnaise has a shelf life of 6 months and an average of 110 servings per product.
For further information, please visit woodscondiments.com.au.