The Paper Bird site has a new tenant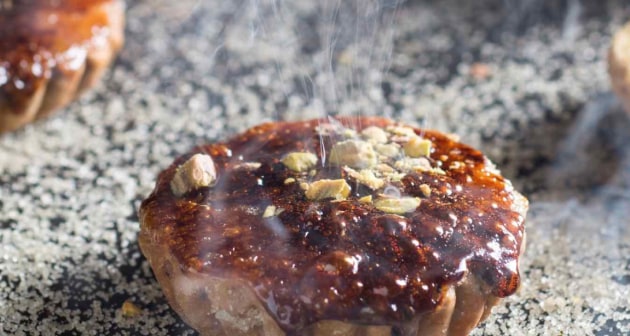 Following last month's news that popular Potts Point restaurant Paper Bird would close in August, the vacant site has now been filled by Bourke Street Bakery – the previous tenants of the space.
The city-wide bakery traded out of the site before Paper Bird moved in in 2017. 
"Because it wasn't going well for Paper Bird and we're responsible for the lease, we thought we'd take it back over," Bourke Street Bakery co-owner David McGuinness told Broadsheet. "A lot of restaurants in that area have closed recently, and from what I've been told they've got lines out the door on Friday and Saturday nights, but on weekdays there's nobody around."
The bakery will challenge this by opening its 14th Sydney outpost here during weekdays. But they also have plans to open on weekend evenings too – Bourke Street Bakery After Hours – which the team ran when they were in the site originally, serving bar snacks and wine.  
Bourke Street Bakery's popularity has this year travelled across the globe, with the opening of their first store out of Sydney, in New York. The US outpost has been welcomed with queues of hungry customers waiting for their signature sausage rolls and ginger brulee tarts. 
Bourke Street Bakery will move in mid-August, after Paper Bird's final service on August 3. Paper Bird's co-owners chefs Ben Sears and Eun Hee An, and front-of-house Ned Brooks, garnered attention and a hat for their modern takes on Japanese, Chinese and Korean cuisines. menu favourites from the past two years are available for the next two nights. 
The restaurant joins a string of others in Sydney that have closed in 2019.
Newtown degustation restaurant Oscillate Wildly announced it will close on August 31; and nearby ACME, Longrain and Billy Kwong have also closed in the last month.