Innovative Indian restaurant Don't Tell Aunty launches in Surry Hills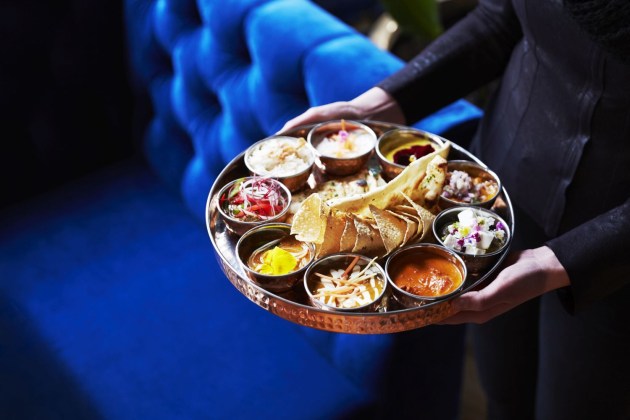 Don't Tell Aunty has opened in Sydney, taking over the former site of 4Fourteen with its "unauthentic" approach to Indian cuisine.
Recently back from a three and a half-year stint in the US, chef and restaurateur Jessi Singh has partnered with Amar Singh (Horn Please, Babu Ji, Dhaba at the Mill) to launch the venue with a focus on rule-breaking and fun.
"Don't Tell Aunty is a good time place where you can laugh loudly and be taken care of like one of the family," says Jessi Singh.
"It's filled with just as much love as our aunty's home, but with our own unique spin."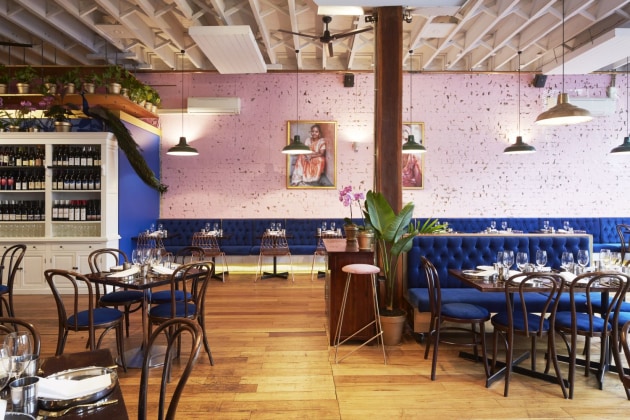 Open for lunch and dinner, the 85-seat restaurant offers a playfully kitsch dining space complete with brightly painted walls, velvet banquettes and mismatched cutlery together with retro Bollywood soundtrack and classic movies playing in the background.
For the menu, Jessi and Amar have crafted street food, cross-regional curries and tandoori specialties albeit with a modern twist.
Jessi Singh says, "There's no ghee or oil in the curry, there's whiskey in the chai and the men do the cooking."
Accordingly, expect dishes that do away with tradition, like signature dishes 'Colonel Tso's Cauliflower', an Indo-Chinese-style, deep-fried cauliflower with a tomato and chilli sauce, and 'Nachos of the Motherland' aka papadi chaat.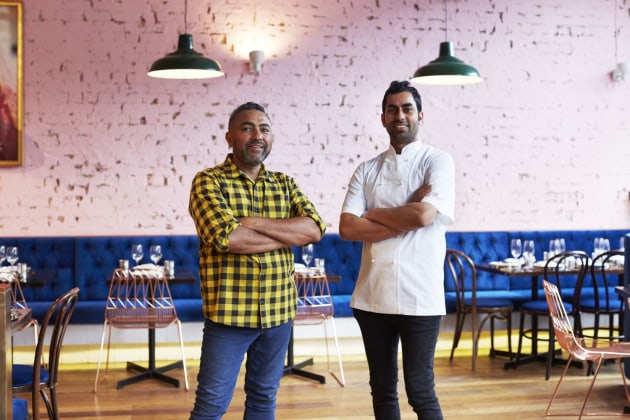 To pair with the modern menu, international winemaker and sommelier, Rajat Parr, has pulled together a wine list with labels from around the world.
In addition, Don't Tell Aunty features a self-serve, beer fridge stocked with small production, local and imported beers.
Also on offer as gin and mezcal-focused cocktails, including the 'Don't Tell Aunty', a beetroot and mezcal cocktail rimmed with black lava salt.
For further information, please visit donttellaunty.com.au.