Foodservice's 30 Under 30 Winners for 2019
foodservice's 30 Under 30 Award, supported by Nestlé Professional, returned in 2019 to flesh out and foster emerging talent in Australia's hospitality industry.
For five months we combed the country for chefs, restaurateurs, managers, bartenders and sommeliers, aged 30 or under, who are kicking goals in their fields. Entries came from all corners of the industry at all levels of dining, and we were bowled over by the incredible dedication and drive of so many young professionals.
Applicants were judged on their achievements, goals, creativity and camaraderie, as well as what they've learnt throughout their careers. From over 150 contenders, we found 30 winners.
The incoming generation of foodservice guns is already changing the game and exciting their peers and customers. We can't wait to see what they have in store.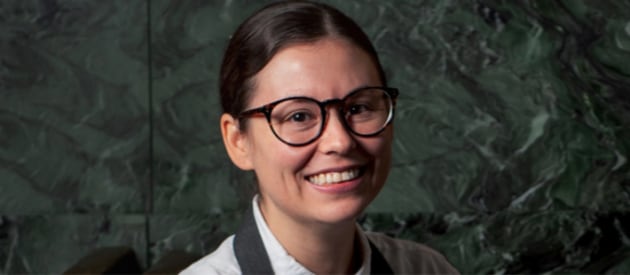 Natasha Burnett, 29
Head chef at Marion, VIC
"I love challenging myself and others around me to be creative and strive to always learn and improve. Throughout my career I've learnt that you won't get anywhere unless you are willing to put in the hard work. Never stop learning from the people around you."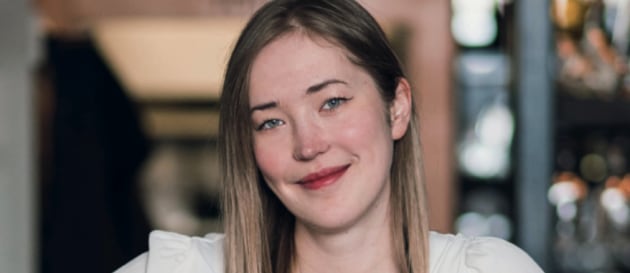 Maria Kabal, 28
Head chef at Añada, VIC
"I sort of came to be a chef by accident. I only knew I wanted to get out of Estonia after high school. My parents insisted I go to university, but I wasn't particularly academic. I looked up subjects I could do in different cities and stumbled across "culinary arts". I was not prepared for how difficult it would be, but nor was I prepared for the passion it would ignite in me."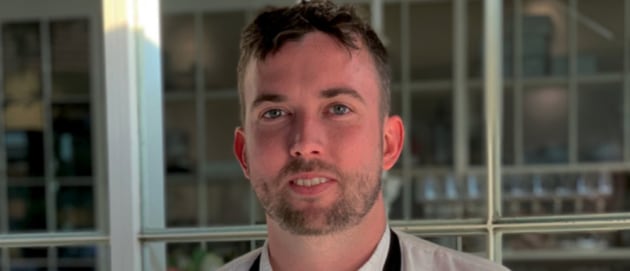 Matthew Smith, 29
Head chef at Banksii, NSW
"I love that I have the opportunity to work with very passionate producers and chefs. Our industry is always evolving and the changes you have to make as a chef to keep up makes it a job I'll always love. But remember that it's ok to take a break and look after your team, as they can become your family."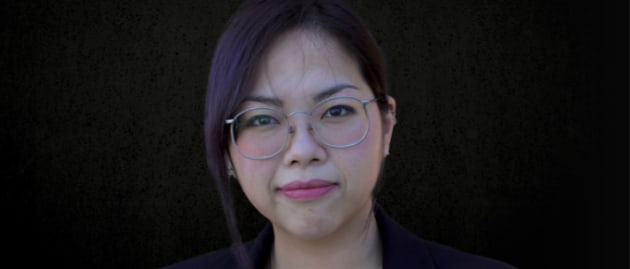 Nance Liong, 28
Assistant restaurant manager at Momofuku Seiobo, NSW
"When you see talents and skills in other people that you wish you had, it's hard not be envious. I've been lucky to work with so many talented individuals who were willing to teach me. Everyone has their strengths, and the thing I've loved most about this industry is the training processes - everyone has such versatile and varied skills, and we all learn from each other."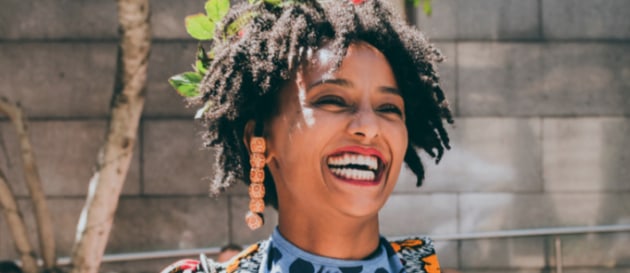 Saba Alemayoh, 29
Owner at Saba's Ethiopian and Afro Hub, VIC
"Food seems to be the most palatable window into culture. Food is also the way my family and community show love. My mother will greet me with "What do you want to eat?" This idea inspired me to share my mother's kitchen with the Melbourne culinary scene. Now I get my energy from being with people and working such crazy hours."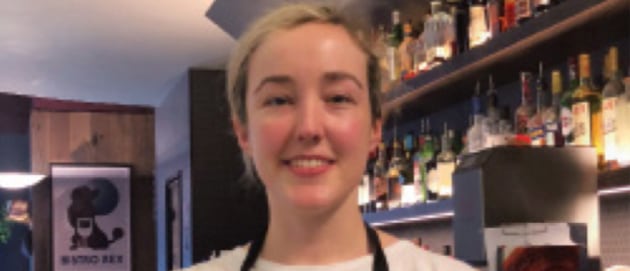 Amelia Davies, 28
Chef de partie at Yellow, NSW
"I've learned a lot about my limits, mentally and physically, in my career. Kitchen work pushes the barriers of both constantly, and I have definitely learned to be a stronger person. Now, I am always excited to put my natural creativity to practical use."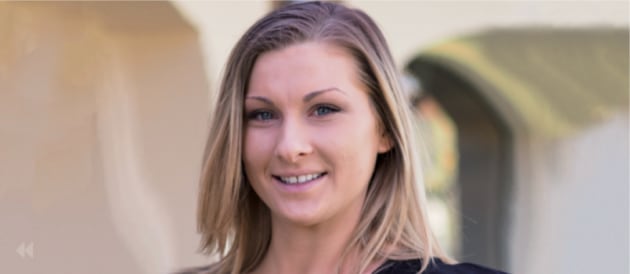 Maddison Hassett, 23
Assistant restaurant manager at Vintners Bar and Grill, SA
"I didn't choose hospitality, I fell into it time and time again. It's demanding, exhausting, and very rarely rewarding, but I think that's what keeps drawing me in. It's an industry that is constantly challenging, and you can either give up, or embrace the madness."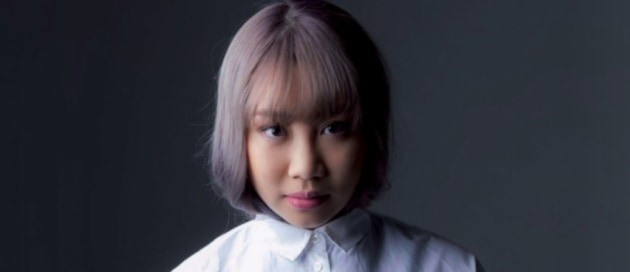 Joane Yeoh Jieying, 25
Pastry chef at Coda, VIC
"Being a chef is a learning journey because the industry is constantly evolving. But the thing I love most is that it is very people orientated. Communication is very important because it helps build relationships, especially in an industry as niche as hospitality where everyone is connected to each other through a couple of degrees of separation."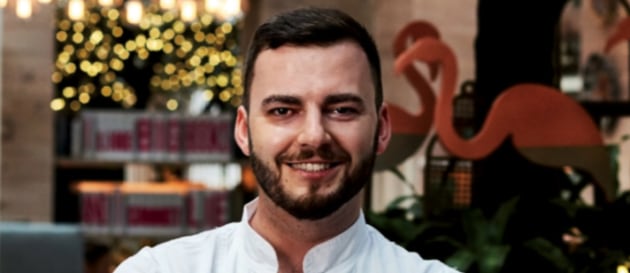 Jordan Brogan, 27
Head chef at Alibi, NSW
"My dad was a chef and my mum was a food science technician, so I've always been surrounded by food. I'd say in recent years the most important thing I've learnt is about sustainability. The last chef I worked under taught me about low food mileage and zero waste, so now I'm trying to implement that in my new job."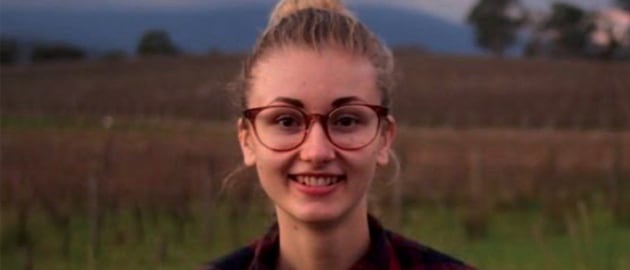 Samantha Butler, 24
Junior sous chef at Oakridge Wines, VIC
"I finished my first year at university and was really struggling for motivation. So instead I looked at a few casual kitchen jobs around my area. I decided to take a job as an apprentice in a small cafe on what was meant to be a gap year. Now almost five years on, I wouldn't consider doing any other job. I love creating, and the adrenaline that comes with working in a restaurant."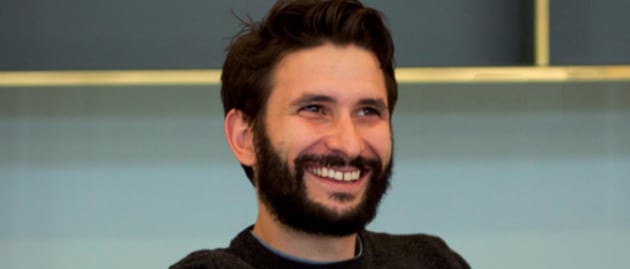 Michael Bascetta, 29
Co-founder at Worksmith, VIC

"I grew up around amazing food and a family that loved to host people. This sense of hospitality was drummed into me as a child and has remained ever since. My long-term goal is to help as many people as possible progress their careers, grow their businesses and create a more sustainable industry."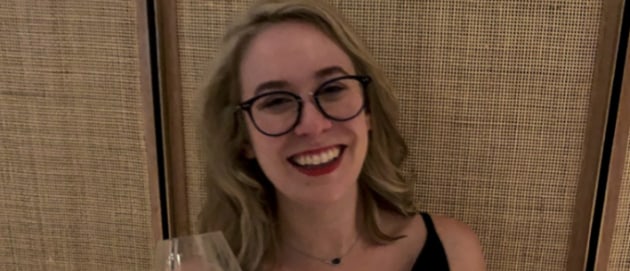 Morgan Golledge, 28
Head sommelier at Hellenika at the Callie, QLD
"My family really did their best to keep me away from hospitality; piano classes, ballet, tennis, acting. I came away with a diploma in film and theatre arts and a Bachelor of Journalism. Fortunately, the hospitality industry wouldn't leave me alone. I love making each customer feel like they're the only person in the restaurant and tailoring the experience to their own unique tastes, not mine."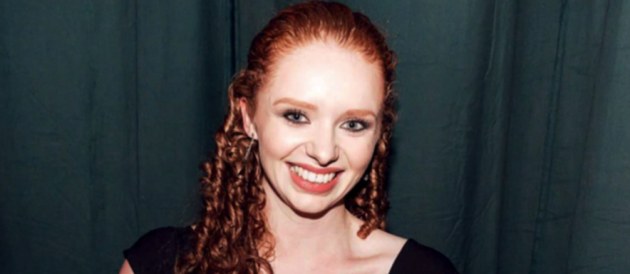 Megan Sullivan, 26
General manager at Hotel Centennial, NSW
"Like a lot of others, I hope to have an impact on the industry and change the perception of hospitality work from a transient, casual job, to a rewarding career. My aim is to mentor leaders along the way and impart knowledge to help them see their potential. I am a very driven and ambitious person and there are so many things I wish to achieve over the long career ahead of me."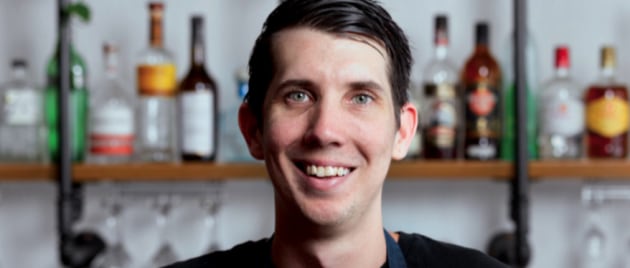 Jarrod Walsh, 27
Head chef and owner at Hartsyard, NSW
"I chose a career in hospitality mainly to be able to travel and learn from different cultures and cuisines. I felt that being chef was a good way to express the only side of creativity that I had. The thing I love the most about hospitality is the different people you meet every single day. Whether it is an employee, supplier or customer, there is always something or somebody interesting to connect to."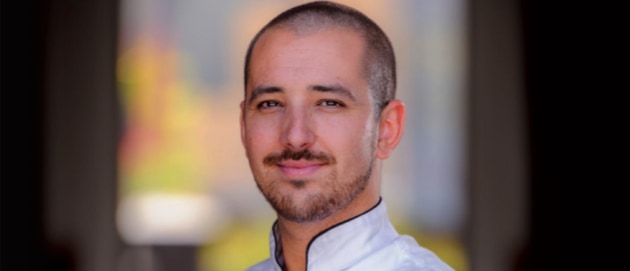 Jesse Hughes, 28
Head chef and owner at Alma Restaurant, VIC
"I love everything hospitality related, from cooking with the seasons and preparing wine lists to liaising with guests. I've learnt to learn from everyone. Learning from my team, my producers, my mistakes and the mistakes of others has given me the ability grow and become a better chef and business owner."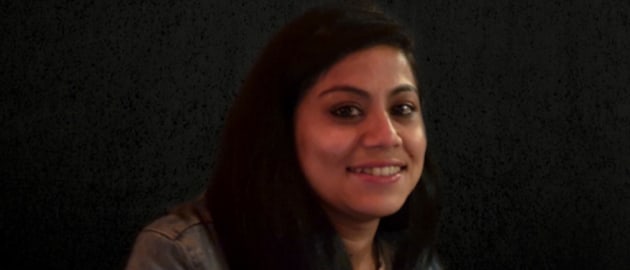 Anila Gorkhali, 30
Sous chef at Henry Sugar, VIC
"From the age of six I watched Indian cooking shows and tried to create new things. At the age of 11 on school holidays I did a short pastry course. Everyone treated me like a kid, which made me want to push and learn more. I love cooking because I have a lot of energy and it is a way for me to use it productively. I enjoy thinking on the fly and solving the problems that a kitchen provides."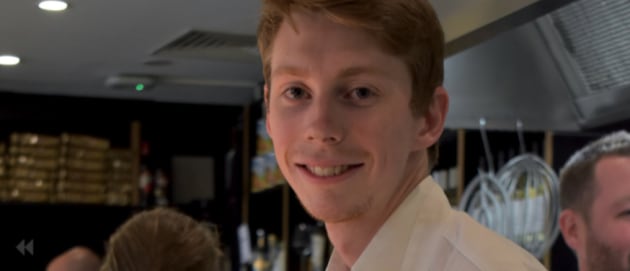 James Higgs, 23
Junior sous chef at Lulu La Delizia, WA
"The most important thing I've learnt is that it's important to recognise both the good and bad qualities in yourself and others, and to move forward to develop ourselves and the industry. Along the way you come across all types of people and learn from each of them. This industry is all about improvement, whether it be the food we cook, the lifestyle we lead or the environment around us."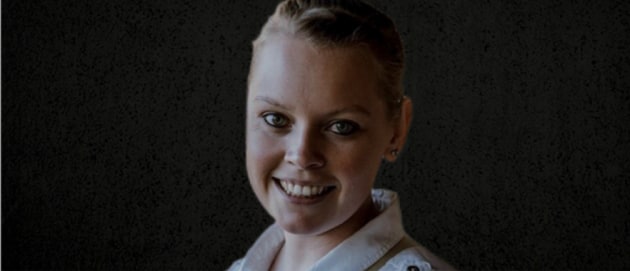 Jessica Gregory, 28
Restaurant manager at EXP. Restaurant, NSW
"I was interested in the industry throughout school and began my career in hospitality at 19. I love the buzz of the dining room, the interaction with customers and the opportunity to make everyone's experience special. Hospitality is something new everyday, and I have used my career to experience the amazing creativity of others and find inspiration from other industry professionals."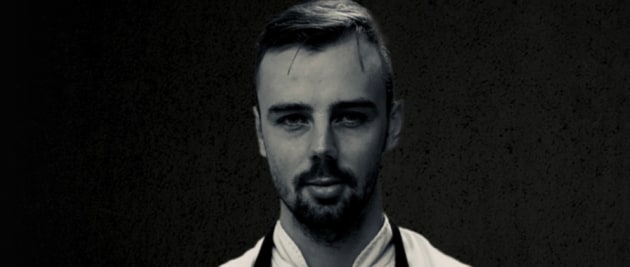 Ben Richards, 25
Sous chef at La Luna Bistro, VIC
"I chose a career in hospitality because ever since I was a kid I had an interest in cooking. Back in the early days I would bake with my nan, and today I love that the kitchen gives me a creative outlet and allows me to make all my ideas into real, physical things. My goal is to continue to learn, and to never become complacent.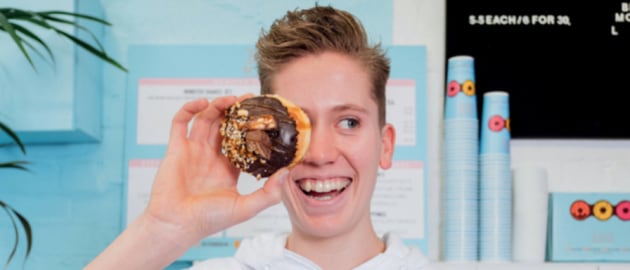 Morgan Hipworth, 18
Owner at Bistro Morgan, VIC
"I started cooking when I was seven years old and from there I just fell in love with it. I love the enjoyment it gives other people when they eat my food. The most important thing I've learnt is to find a job you love and you'll never have to work a day in your life. For me that job is lucky enough to be in hospitality."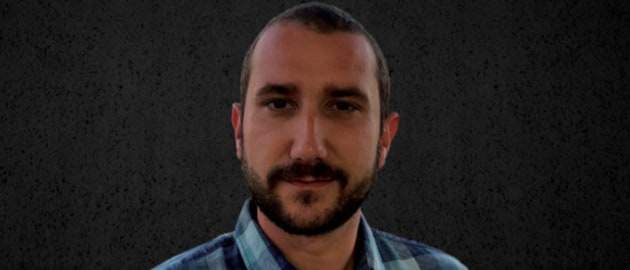 Jules Bouillon, 29
Restaurant manager at NOLA Smokehouse and Bar, NSW
"Hospitality does not discriminate. Everyone starts at the same level and that's what I love about it. If you've got the right attitude, if you challenge the status quo, and if you challenge yourself enough, you've got everything to succeed. I love working with people and I get inspired by meaningful interactions with chefs, restaurateurs and customers."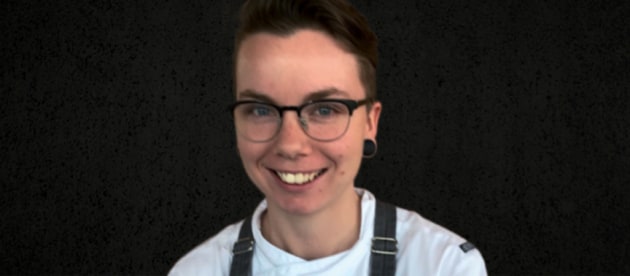 Saige Witt, 23
Pastry chef at Stokehouse, VIC
"Being the first chef in my family, the hospitality industry was completely new to me. Knowing so little and starting right from the bottom only made me want to push even harder. Throughout my career, I have learnt that it's okay to leave a kitchen that places you under unnecessary stress and does not have the time for you, because other places out there will give you the time you deserve."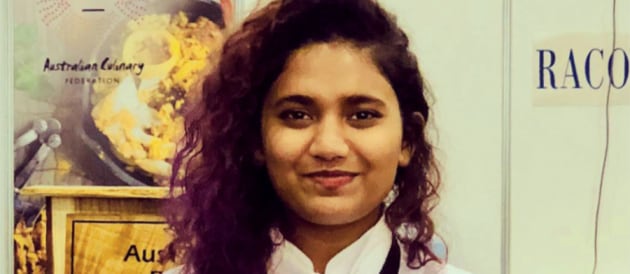 Ruchita Thorat, 26
Commis chef at the Langham Hotel, VIC
"I started helping my mum around the kitchen when I was four, but I was told cooking was a hobby, not a career. While studying engineering I became very interested in cooking, and my friends encouraged me to pursue it professionally. So I started from the scratch. I love the thrill you get during service, and I people smiling while eating my food, and coming for seconds."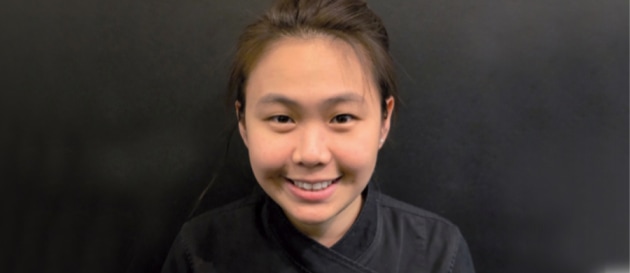 Siew Ling Shiu, 29
Head pastry chef at Luxbite, VIC
"The most important thing that I've learnt along the way is how to respect all the ingredients. But learning is never-ending. I've always told myself to keep exploring and asking questions everywhere I go. I love pastry because, just like art, it can bring such joy to the person who eats it."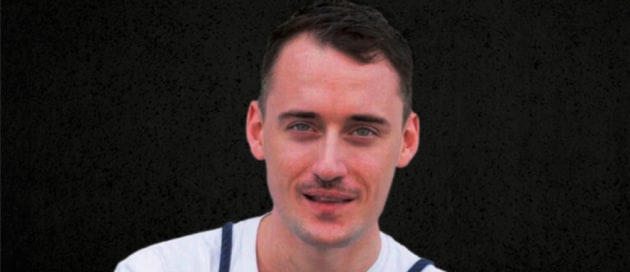 Paul Turner, 29
Head chef at Lover, VIC
"The most important thing I've found from working in the industry is that you never stop learning. Every person who comes through the kitchen has something to teach you, whether it be a new technique, a flavour pairing or even a different perspective that can lead to a breakthrough in creativity. If you can leave your ego at the door, you can learn a lot."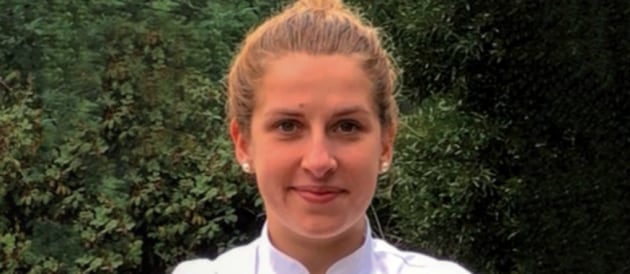 Sarah Cremona, 29
Apprentice chef at the Vue Group, VIC
"Something Shannon Bennett said resonated with me: "When you are in the kitchen, your gender is irrelevant, it is how big your heart is." I never intended to be a chef. In fact, I ended up unsatisfied working in an office for a bank. But with a love of food and a small amount of courage, the logic seemed simple: become a chef. I love being part of a team, and creating joy everyday."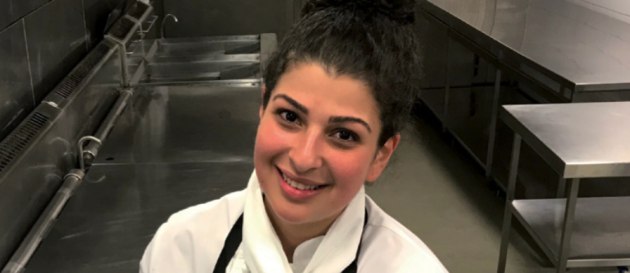 Rebecca Merhi, 23
Junior sous chef at Flying Fish at the Star, NSW
"My passion for cooking goes back to my family and cultural heritage. Cooking is such an expressive outlet. The ability to create a portion of edible art that influences another person has always been such a powerful concept to me. The nature of the hospitality industry embodies versatility – it is vast and ever-changing and I love moving with it."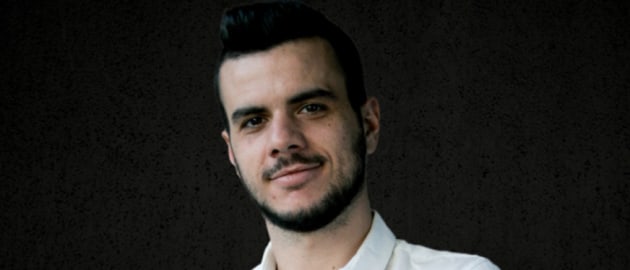 Jacopo Cardone, 29
General manager at Yagiz, VIC
"I believe that when you unite with like-minded people that share your passions you can achieve some truly magical things. I'd love to help reduce food wastage. Every day tonnes of food goes to landfill, but we have the power to educate people. By using all the parts of our animals and produce we can help to achieve this vision and be kinder to our planet."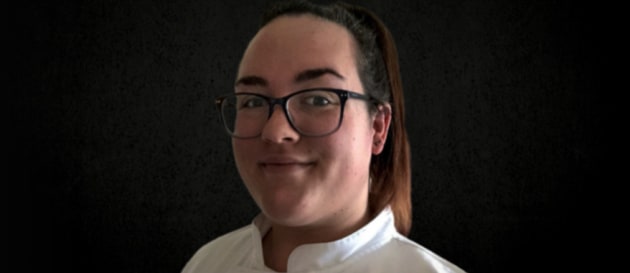 Tara Mulligan, 20
Commis chef at Nick and Nora's, NSW
"Growing up I was always in the kitchen with my great nanna, nan, or dad. Since then I have learnt the importance of passing on everything that you hear, see, smell and feel to the next generation. Appreciate the words of all the chefs you've met; you will repeat them to someone else one day. Don't let anyone ever tell you an idea is too big or too small – prove them wrong."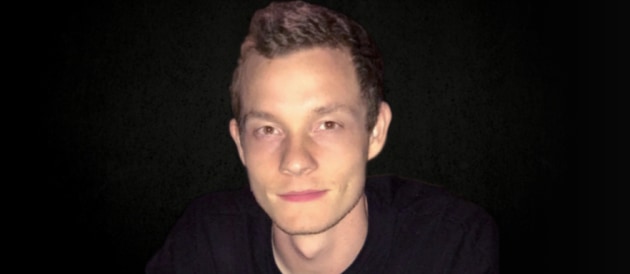 Saeed Sidaoui, 25
Director at Nuts About Life, VIC
"My family has been in the food industry since 1962. My grandfather was an industry pioneer, being one of the first people to introduce Middle Eastern food to Australia. My goal is for healthy eating to no longer be a luxury reserved for the rich; I want to enable all Australians to eat healthy, everyday."