Where Lee Ho Fook chef Victor Liong eats after service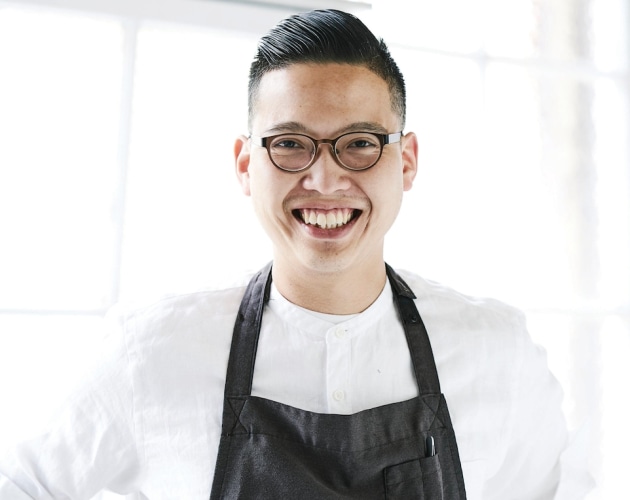 Victor Liong is the chef and owner behind Lee Ho Fook in Melbourne's CBD. The laneway hideout pays homage to Chinese-Australian cuisine and cuts it with precision and fine-dining techniques, which the chef learned early in his career at Marque and Mr Wong. Despite his Sydney upbringing, Melbourne is now his home, and he knows it well.
Breakfast: Pope Joan v.2.0
I adore Matt Wilkinson, and although I don't usually eat breakfast, his fried eggs with hummus, potato bread and kraut is my weekly treat. He seasons the underside of the eggs so as not to mess up the yolk's aesthetics. Simple perfection.
After service: Butchers Diner
Hands down the best recent addition to Melbourne's dining scene. It's open 24/7, the food is consistent, the staff are friendly, and the booze is very Melbourne. Go for a late-night burger and a
cold shot of Fernet.
Long lunch: Oakridge
When you want to spend four hours enjoying the marrow of life, go see Matt Stone and Jo Barrett at Oakridge Winery in the Yarra Valley. Everything from charcuterie and cheese to dessert is considered and delicious.
Cleanse: Builders Arms Hotel
Andrew McConnell is a vegetable savant, his chopped broccoli, herb and freekeh salad works every time. It's got texture, crunch, freshness, fragrance, acidity, meatiness from the broccoli, and a fluffy, tabouli-like texture.
Special occasion: Flower Drum
After eating at great Cantonese restaurants in Hong Kong, I really appreciate its perfect balance of relaxed service and traditional Cantonese cookery. The seafood and shellfish dishes are outstanding.
Wine and snacks: Carlton Wine Room
I love their brand of generous hospitality, their quirky wine list and delicious small plates. The raw kingfish, horseradish and caper number is a lesson in razor-sharp mastery of restraint.