Darren Taylor On Starting A Catering Business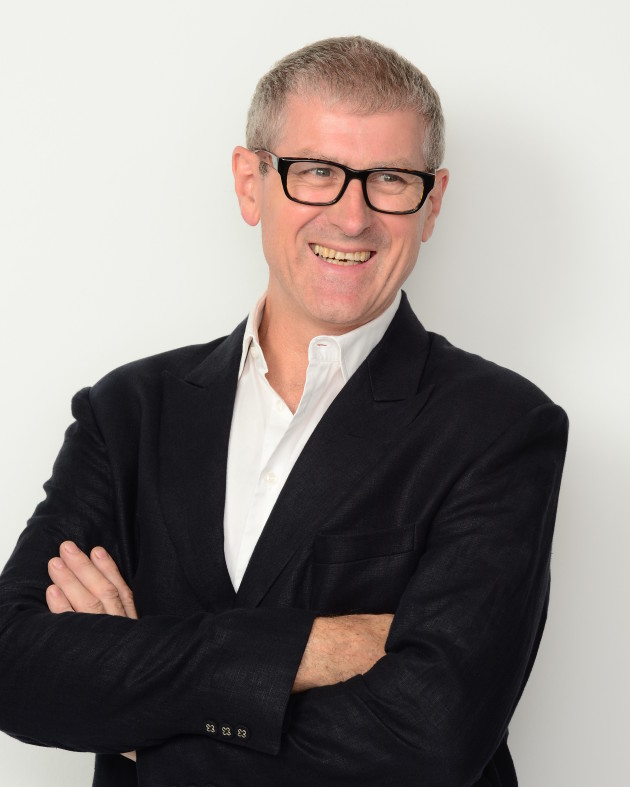 With over 40 years experience in the industry, multi-award-winning chef, restaurateur and culinary lecturer Darren Taylor launched Darren Taylor Catering in 2012. He has since seen his business grow, and create menus for occasions as diverse as corporate Christmas parties for 1,200, gala dinners for 400 or simply gourmet sandwiches for 10.
foodService spoke to Taylor to find out what drew him to the catering business, as well as what challenges the past four years have been thrown at him.
You have over 40 years of experience in the hospitality industry, what drew you to a career in food?
I had worked in a butchers shop for two years after school and on school holidays. I loved it. By the time I had finished school I was 15 and a fourth year apprentice butcher. I had initially wanted to be a doctor, and then one day I was discussing career options with my mother when she suggested that I become a chef. I immediately said, "That's what I'll be". I still am forty years later.

You worked for many years as a chef and restaurateur before launching Darren Taylor Catering in 2012. What instigated the change in direction?
I sold my interest in Gastronomy in 2007. I was then asked by Armando from Buon Ricordo to head his kitchen for the second time (the first time in 1994-95). After four years with Armando, I really missed the challenges of catering and I decided to form Darren Taylor Catering.

What were some of the challenges that Darren Taylor Catering experienced when you were starting out?
With catering it's all about managing the growth.

How did you overcome these challenges?
As we grew I had to have systems in place to cope with the expansion, utilising technology and innovation. We expanded from just me in the beginning to a kitchen team headed by Head Chef Nick Crosby, as well as a business development, admin and logistics team. We are all aligned, versatile and move together as one. I've also had to build a kitchen, office and storage facility to cope with the growth.

What are you most proud of as Director and Executive Chef of the company?
I am very proud of the team we have, they are totally dedicated to what we do. I am proud of what we have achieved since 2012 and the great events we have done.

How would you define the cooking style of Darren Taylor Catering?
Darren Taylor Catering is contemporary and classical. We enjoy the challenges of different cuisines.

Your Head Chef is Nick Crosby (ex-Otto, Onde and Cafe Sopra), what's it like to work with him?
Nick and I work very well together. Nick has a broad background ranging from classic French to modern Italian and contemporary Thai. Nick's talents cover not only food, but kitchen management along with logistical know-how. We complement each other extremely well, enabling us together to cover a vast range of ideas on food and service.

What are some issues that are unique to the catering business that restaurants do not come across?
The logistics for running a restaurant and a catering business are completely different. We have done a Renaissance wedding for 250 guests (which was fully researched), a degustation for two and an all day affair on an island for 1,200. The logistics are mind boggling.

What are some of your processes to cope with catering for large numbers of diners?
Logistics, staff, versatility and resourcefulness. It's that simple.

How have you grown your business?
Systems, a great team and happy clients who do the marketing for you. We deliver consistently wonderful food and great service.

What do you believe are the skills necessary to being a top caterer?
You need to have plan A, B and C for all outcomes. You can be in a marquee miles from anywhere cooking for 1,000 people. You need to be very organised.

In your career, how has the catering industry changed and evolved in Australia?
Technology, availability of products and higher expectations from clients. We also have access to great infrastructure partners.