WATCH: A day with the world's most famous butcher
Dario Cecchini, an eighth generation butcher in Tuscany, reveals his secrets and his philosophies.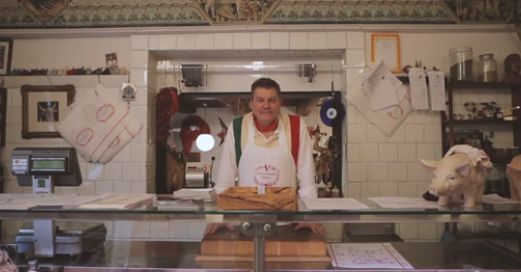 Get a rare glimpse into the life of Dario Cecchini, an eighth generation butcher, who was forced into the family business at 19-years-old when his Dad fell ill.
Cecchini talks about his life, his approach to meat, vowing to use and eat "every bit of the animal" and his ambition to "leave this job in a better shape than I have found it".
"When I started, the trade was almost gone, finished, semi-killed by the rise of supermarkets. Artisanal life was dying, but you can't let a whole culture made of respect for the animal—decent living space, a good standard of living, a compassionate death—in the hands of big corporations."
This video is from the Lucky Peach website.