Recipe: Yagiz head bartender Stefan Nagels' thirst-quenching summer cocktail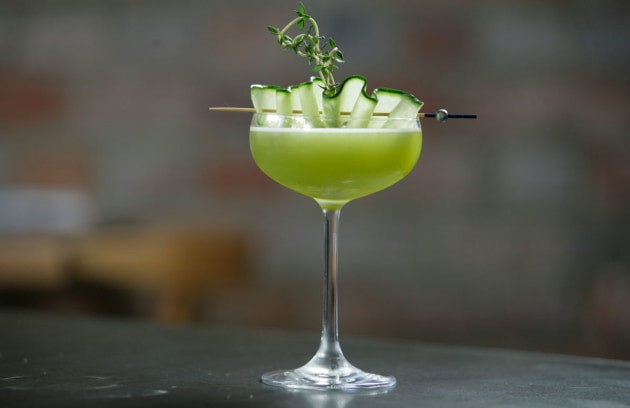 Stefan Nagels is the head bartender at modern Turkish restaurant in South Yarra, Yagiz. This cocktail, Yaz, is refreshingly sweet and tangy, and incredibly easy drinking.
Yaz
EQUIPMENT
● Cocktail shaker with lid and strainer
● Additional strainer
● Cocktail stirrer
● Muddle stick
● Iced coupe glass to serve
INGREDIENTS
● 45ml Raki
● 30ml lime juice
● 30ml orange juice
● 20ml Thyme syrup
● Fresh cucumber (muddled)
● Fresh mint leave (muddled)
● Tonic water
● Ice
GARNISH
● Cucumber ribbon
● Thyme Sprig
METHOD
Combine all ingredients in the cocktail shaker, place the lid and shake vigorously for 20 seconds to create a foamy top to your cocktail. Double strain the mixture and then pour into the coupe glass to serve and enjoy. To create the garnish, thread cucumber slice onto a cocktail stick and place it along the rim of the glass. Add a sprig of thyme.