Recipe: Tony Tan's Cantonese lobster with spring onion, shallots and red onion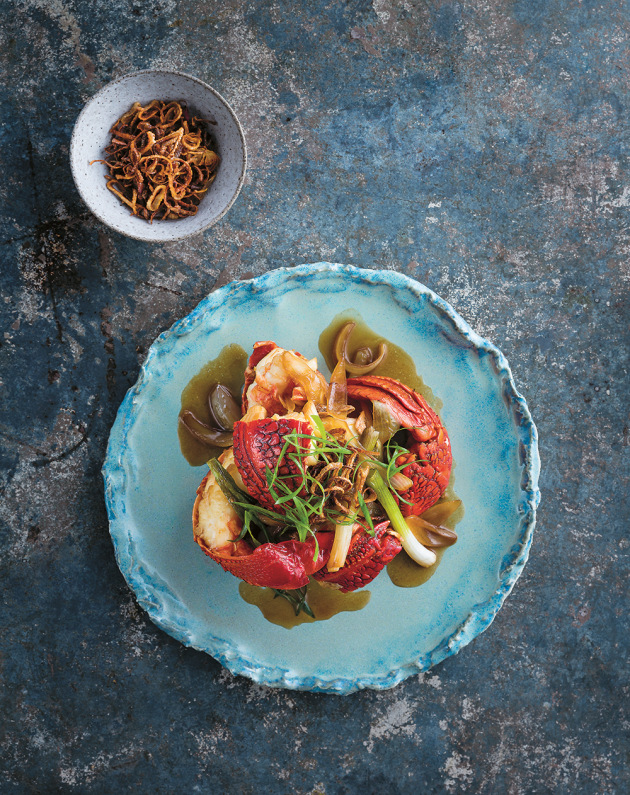 On the release of his latest cookbook, Hong Kong Food City, chef and food writer, Tony Tan, shares with foodservice his recipe for Cantonese lobster with spring onion, shallots and red onion.
CANTONESE LOBSTER WITH SPRING ONION, SHALLOTS AND RED ONION
Serves 2-4
Cantonese chef Kwong Wai Keung, who heads up the three Michelin-starred T'ang Court Restaurant in the Langham Hotel, is revered by his peers and known for executing some of the most beautiful Chinese cooking in Hong Kong.
This lobster dish is a revelation. Marrying members of the humble onion family with luxe lobster is a stroke of genius and the result is incredibly delicious.
The lobster is deep-fried briefly to seal in the flavour, then, in the same oil, a sliced onion is cooked with the Chinese technique called guo you, meaning 'waving through the oil'.
1 x 800 g (1 lb 12 oz) live lobster
Vegetable oil, for deep-frying
3 red Asian shallots, about 120 g (4¼ oz), thinly sliced
1 red onion, about 120 g (4¼ oz), thinly sliced
5 spring onions (scallions), white part only, cut into 5 cm (2 inch) lengths
1 garlic clove, finely chopped
A splash of Shaoxing rice wine, to deglaze the pan
Thinly sliced spring onions (scallions), to garnish
Sauce
250 ml (9 fl oz/1 cup) Shaoxing rice wine
2 tablespoons light soy sauce
½ teaspoon sugar
Method
Kill the lobster humanely by placing it in the freezer for a couple of hours to put it to sleep, then placing it on its back and splitting it swiftly with a sharp knife. Chop the tail section in half lengthways and remove the intestinal tract. Cut each half section into bite-sized pieces across the shell. Discard the head (unless you like to deep-fry it for presentation).
Heat the oil in a wok or deep-fryer to 170°C (325°F) or until a cube of bread turns golden in 10 seconds, and deep-fry the shallots until just golden (5–8 minutes). Transfer to a sieve with a slotted spoon to drain, then transfer to a plate lined with paper towel.
Add the sliced onion to the same oil for 5 seconds and remove with a slotted spoon. Drain and set aside.
Increase the heat of the oil to 190°C (375°F) and deep-fry the lobster in batches until the shell turns red. Remove and drain on paper towel.
For the sauce, combine the ingredients in a small bowl.
Carefully pour the oil into a heatproof container (reserve for another use), leaving 1 tablespoon in the wok. Add the spring onion and garlic and stir-fry briefly until aromatic, then return the lobster to the wok. Deglaze the wok with a splash of Shaoxing. Return the onion to the wok and add the sauce. Cook over medium heat until the sauce thickens and coats the lobster. Transfer to a serving plate and shower with the crisp shallots and spring onions before serving.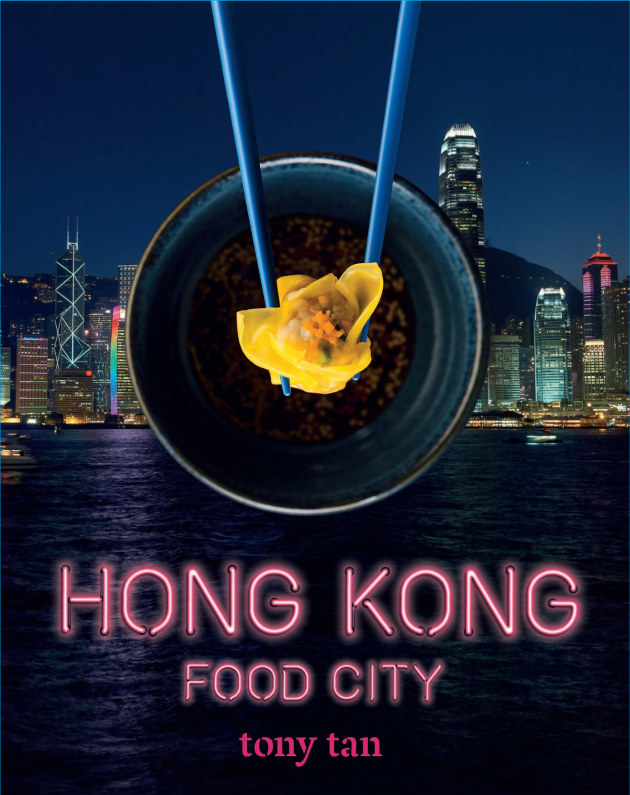 This is an edited extract from Hong Kong Food City by Tony Tan published by Murdoch Books RRP $49.99 and is available in stores nationally. Photography by Greg Elms.