RECIPE: The Ternary's blueberry and honey mojito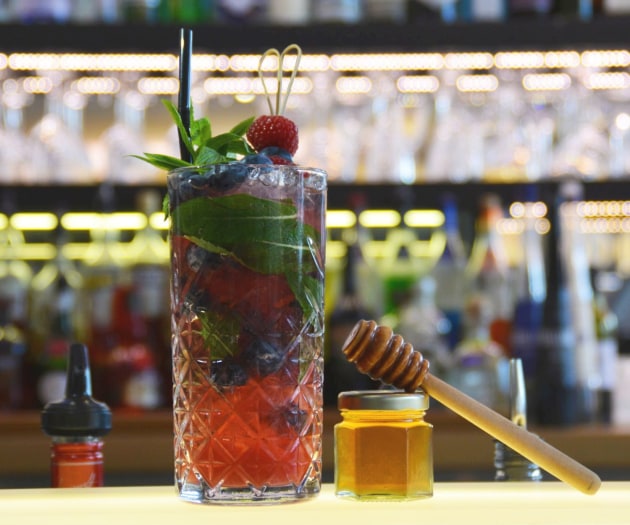 Ramp up your Dry July offering with this fruity, mocktail recipe by The Ternary for a blueberry and honey mojito.
THE TERNARY'S BLUEBERRY AND HONEY MOJITO
Serves 1
Fresh blueberries
30 ml lime juice
8 mint leaves
30 ml blueberry syrup
15 ml honey
Club soda
Method:
Muddle some blueberries and the lime juice together in a highball glass.
Give the mint leaves the old slap and tickle to wake them up a little for an extra-refreshing flavour.
Crush some ice and add to the glass, followed by a generous dousing of freshly-made blueberry syrup.
Add a drizzle of honey to smoothly sweeten the flavour circuit.
Top with soda and garnish with fresh mint and blueberries.
For further information, please visit theternary.com.au.