Recipe: San Telmo head bartender Josh Boocock's Cafe con Pedro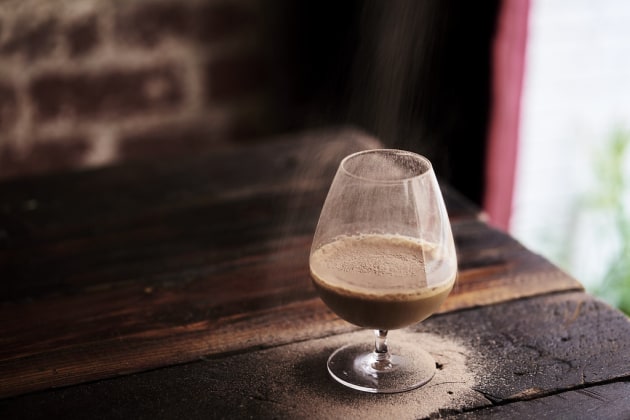 Melbourne's San Telmo's Cafe Con Pedro is Argentina's answer to the Espresso Martini, which is rich enough to double as dessert.
Cafe con Pedro
EQUIPMENT
● A brandy balloon or coupette glass
● Cocktail shaker and strainer with lid
COCKTAIL
● 45ml Stolen Smoked Rum
● 15ml Pedro Ximénez
● 15ml Dulce de Leche
● 1 Espresso shot (30ml)
● 4-5 Ice cubes
GARNISH
● Chocolate powder
● Cracked espresso beans
METHOD
Combine all ingredients into the cocktail shaker with the ice cubes. Place the lid on the shaker and shake vigorously for 20 seconds to create a foamy top to your cocktail. Strain your mix into a brandy balloon or coupette. Garnish your cocktail with the chocolate powder and cracked espresso beans.
Photographer: Kristoffer Paulsen