RECIPE: Quinn Spencer's Royal Wedding cupcakes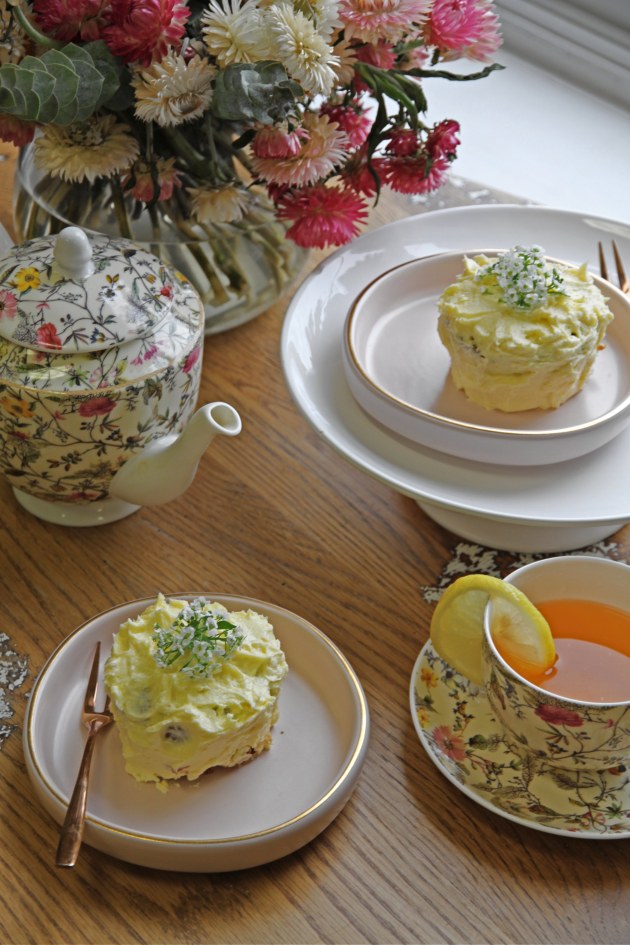 With the nuptials between Prince Harry and Meghan Markle only a few days away, Tommy Collins by Atlantic Group's executive chef Quinn Spencer is helping bakers celebrate with his recipe for elderflower, lemon and white chocolate cupcakes.
QUINN SPENCER'S ROYAL WEDDING CUPCAKES
Cupcake mixture
250 g butter
250 g white chocolate
185 g Elderflower cordial
210 g flour
150 g self-raising flour
1½ tsp baking powder
480 g caster sugar
4 eggs
30 ml vegetable or grapeseed oil 
125 g yoghurt
Zest of 1 Lemon
¼ tsp Citric acid
Elderflower icing
400 g cream cheese, softened
100 g butter, softened
100 g icing sugar mixture
200 g elderflower cordial
Flowers to decorate (like Alyssum flowers)

Method
To make the cupcakes, preheat oven to 160°C.
Melt butter and white chocolate with elderflower cordial.
Mix flour, self-raising flour, baking powder and caster sugar together. Sift twice to ensure smooth.
Whip eggs, oil, yoghurt, lemon zest and citric acid.
Fold all ingredients together.
Grease cupcake trays with butter, or line with cupcake liners. With a spoon or piping bag, portion mixture into cupcake trays. Each should be ¾ full. Bake for 20 minutes, or until a skewer can be cleanly removed from the centre of the cupcake. Allow to completely cool before icing.


For elderflower icing, place the cream cheese, butter and icing sugar mixture in a bowl. Using an electric mixer, beat until light and soft. Add elderflower cordial to the icing mixture gradually, beating until combined. Pipe or spread the icing on to cupcakes. Decorate with flowers.
For further information, please visit tommycollinsag.com.au.