RECIPE: Peter Morgan-Jones' ginger, almond and mandarin slice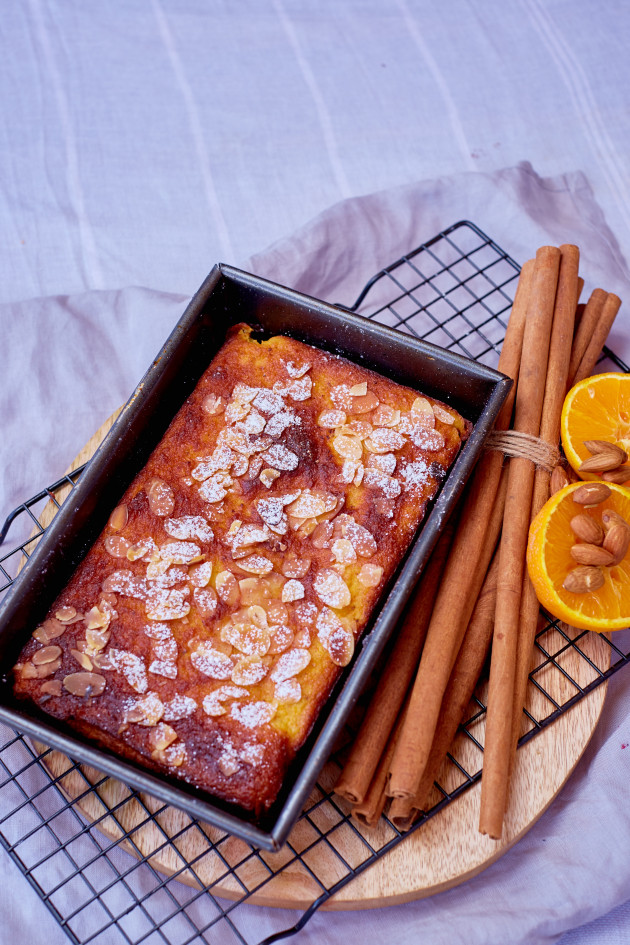 New, 'world-first' cookbook, Lobster for Josino, was inspired by author and chef Peter Morgan-Jones' desire to help people with life limiting illness or facing the end of life.
"I worked with Josino at the Sydney Opera House and some years later his wife contacted me to say he was dying, and had asked to see me and another former colleague,"  he reveals.
"During our visit at a Sydney hospital, Josino's lunch arrived and his shoulders dropped as he lifted the plastic lid. He told me he couldn't eat it and wished he could choose his own meals. I asked him what he wanted and he gave me a cheeky grin and said, 'Lobster, Peter.'
"I went to the Sydney Fish Markets and sourced a lobster but hospital staff would not agree to me preparing him a lobster meal. I returned a couple of days later and Josino was unconscious and sadly, never recovered, and never got his lobster." 
To mark the release of Lobster for Josino, Morgan-Jones shares with foodservice his recipe for ginger, almond and mandarin slice.

PETER MORGAN-JONES' GINGER, ALMOND AND MANDARIN SLICE
Serves 16 portions
Prep 25 mins
Cook 70 mins
2 seedless mandarins
1 medium-sized parsnip, peeled and diced
1½ cups caster sugar
4 large free range eggs
¾ cups ground almonds
¼ cup ground flaxseed
2 tbsp grated ginger
1 tsp almond essence
6 tbsp flaked almonds
2 tsp baking powder
Place the mandarins in a steamer basket or a colander fitted on to a saucepan with water underneath. Cover and steam for 10 mins, then add the parsnips with the mandarins and steam for about 20 mins.
Remove both from steamer and allow to cool, preheat oven to 180°C, line a 20 cm square baking tin with baking paper. Cut the mandarins in half and blend in a food processor with the parsnip. Add the sugar, the egg and ginger to the mandarin mix, and beat further in the processor until mixed. Then add the ground almonds, almond essence, flaxseeds and baking powder.
Spread carefully in an even layer in the baking tin, sprinkle the flaked almonds over the top and bake for 30 mins in oven until well risen and the almonds are golden brown. Cover the top with foil if almonds are browning too quickly (omit
almonds on top if on a soft or minced-moist diet).
When cooked, remove from the oven and allow to cool on a wire rack. Cut into squares and dust liberally with icing sugar.
For further information, please visit hammond.com.au/shop/palliative-care/lobster-for-josino.