Recipe: Neptune's Cameron McGeachin's Gingerbread Old Fashioned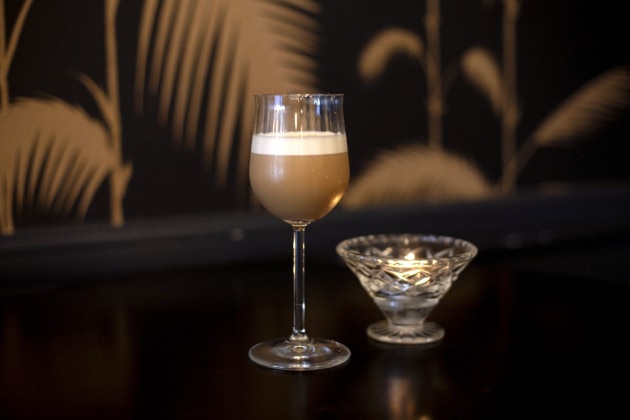 You could blend your leftover gingerbread house bits with some booze, or you could make Melbourne restaurant Neptune's Gingerbread cocktail. It's beyond festive, and a perfect special to add to the menu at any time of year.
Gingerbread Old Fashioned
INGREDIENTS
● 30ml spiced rum
● 15ml cognac
● 10ml coffee liqueur
● 10ml Pedro Ximénez
● 10ml maple syrup
● 1 whole egg
METHOD
Add all ingredients to a cocktail shaker and shake for 10 seconds with no ice. Add ice, and shake again until the shaker frosts over on the outside. Strain into a cocktail or wine glass. Garnish with grated cinnamon and nutmeg.