RECIPE: Matt Linklater's Woodford Reserve Natural Order cocktail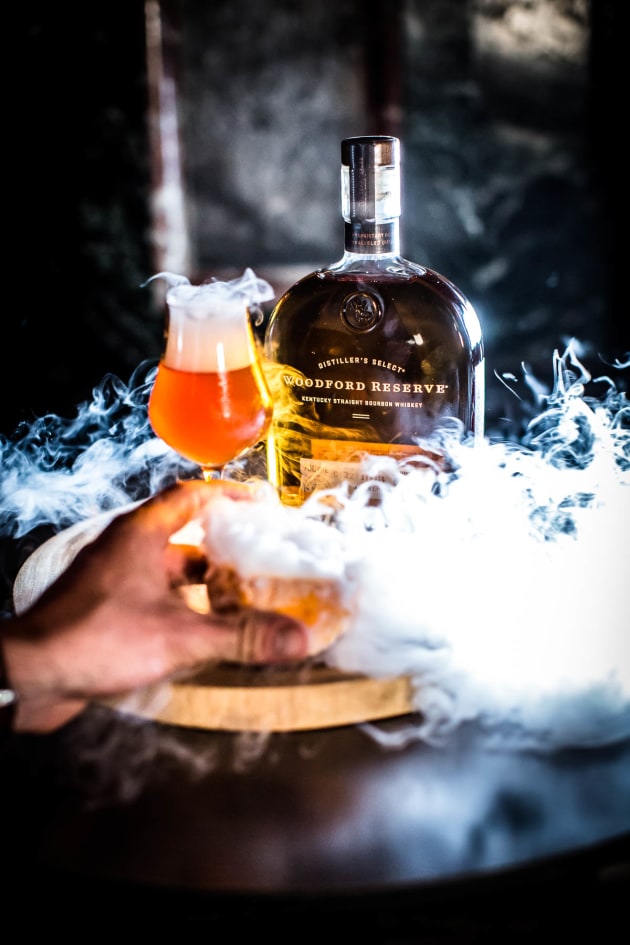 Winner of this year's Woodford Reserve Australia Cocktail Competition, Matt Linklater of Melbourne's Black Pearl, shares with foodservice his award-winning cocktail, Natural Order.
MATT LINKLATER'S WOODFORD RESERVE NATURAL ORDER
Makes 1
INGREDIENTS
45 ml Woodford Reserve Rye
5 ml pomegranate vinegar
10 ml grenadine
20 ml white ale umeshu
4 drop soap bark extract
60 ml limonata
METHOD
Combine Woodford Reserve Rye, pomegranate vinegar, grenadine, white ale umeshu and soap bark extract in a shaker and give it a short, hard shake.
Reverse dry shake the ingredients.
Charge with limonata then serve in a tall, narrow glass.
For further information, please visit woodfordreserve.com.au/tag/cocktail-competition.