RECIPE: Lennox Hastie's frilled marron, finger-lime and native herbs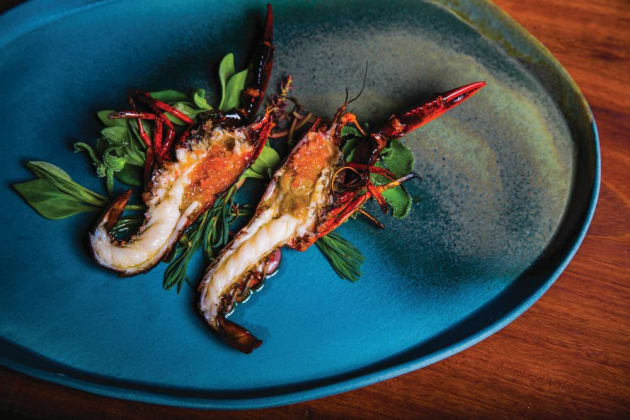 Dish is a one-of-a-kind, limited edition cookbook supporting the Starlight Children's Foundation. Featuring
86 recipes by 44

of Australia's best chefs, all proceeds go to brightening the lives of seriously ill children and their families in Australia through hospital programs and experiences. 

To celebrate the release of the cookbook, Lennox Hastie shares with foodservice his recipe for frilled marron with finger-lime and native herbs.

LENNOX HASTIE'S FRILLED MARRON, FINGER-LIME AND NATIVE HERBS
Serves 4

Seasoned hard wood (preferably nectarine) burnt slowly down to embers
4 live marron
4 finger-limes (or you can use blood limes if out of season)
Native herbs such as barilla, karkalla and sea blight
Extra virgin olive oil
Sea salt

METHOD
Prepare your embers.
Kill live marron ike-jime method and split longitudinally. Place on the grill shell side down, season with sea salt. Grill over embers for approximately 3 minutes.
Meanwhile grill the finger limes until the essential oils are released. Split the finger-limes and remove the warm vesicles.
Remove the marron finishing with some warm olive oil. Place the grilled finger-limes vesicles in the head cavity. Garnish with the native herbs and serve immediately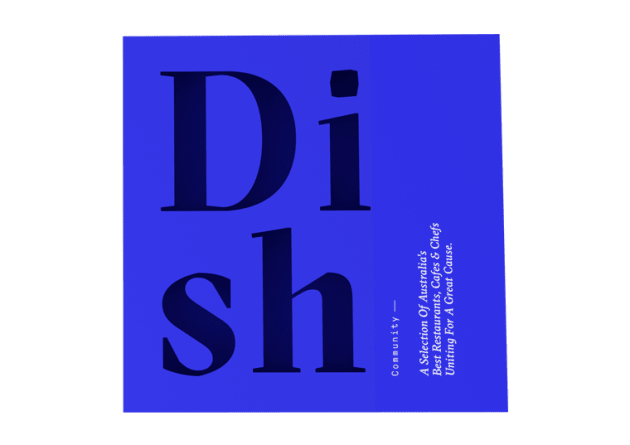 Dish is available online and in selected restaurants featured in the book for $75 RRP.
The limited print run means each edition is numbered, with all proceeds to go directly to the Starlight Children's Foundation.
There are an even smaller number of books autographed by a collective of the chefs for $100 RRP.