RECIPE: Johnny Di Francesco's award-winning Margherita pizza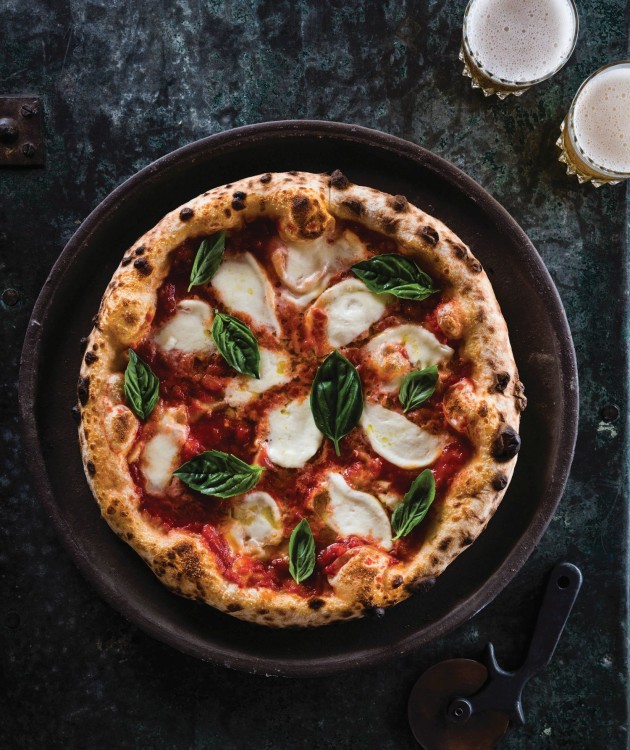 Friday May 18 is National Pizza Party Day! And 400 Gradi's Johnny Di Francesco is celebrating by sharing his recipe for Margherita pizza, which was crowned World's Best Pizza at the 2014 Campionato Mondiale Della Pizza (Pizza World Championship) in Parma, Italy.


JOHNNY DI FRANCESCO'S PIZZA MARGHERITA
Pizza Dough
1.7 kg flour (00 5 Stagioni Pizza Napoletana our with a W280–330)
1 l water
50 g fine sea salt
1–3 g fresh yeast
Method
Weigh out all the ingredients. Mix together the water and the salt in the dough mixer. Add 20 per cent of the flour and mix for 5 minutes. Then add the yeast. Gradually add the remaining flour and allow to combine. Dough should mix for a total of approximately 20 minutes. Once smooth and combined, stop the mixer, remove the dough and put aside to rest, cover with a cloth. The final dough temperature should be 23–24°C.
Allow the dough to rest for approximately 2 hours, covered well at a temperature of +20°C. Portion the dough into a desired size. Round each dough piece into dough balls and place the dough balls in a sealed container. Allow them to rest and rise naturally in a room no warmer than 16–18°C for 8-12 hours.
Pizza Margherita
220 g pizza dough (see above)
60 g San Marzano tomatoes, peeled and crushed
50 g buffalo mozzarella, sliced
4 fresh basil leaves
Drizzle of extra virgin olive oil
Method
Roll out the pizza dough on to a baking tray, or bench for stone cooking. Spread the San Marzano tomato over the dough.
Top with the buffalo mozzarella, place four basil leaves on top and drizzle with some extra virgin olive oil.
For the best, cooking results, place the pizza in a wood fire oven at 400°C for no longer than 90 seconds.
In a domestic oven, bake for 10 minutes at 250–280°C.
For further information, please visit 400gradi.com.au.