RECIPE: Impala's Fizzy Winds cocktail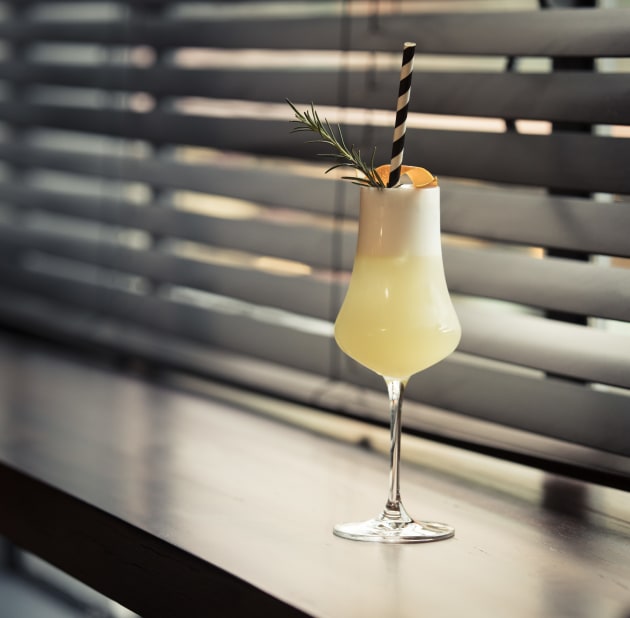 To celebrate the launch of cocktail bar, Impala, in Melbourne last month, head bartender Yoann Tarditi shares with foodservice his recipe for Fizzy Winds cocktail.
IMPALA'S FIZZY WINDS COCKTAIL
West Winds Cutlass gin plays the hero in this crisp and sharp cocktail, along with mandarin, rosemary, peppercorn syrup, a splash of lemon juice and burlesque bitters, topped with prosecco. It's ideal for spring sipping.

A hometown specialty of New Orleans, the gin fizz was so popular that bars would employ bartenders just to shake this drink. At Impala the bartenders do it all and have created an all-Australian-fizz.
Ingredients
40 ml West Winds Cutlass gin
25 ml lemon juice
15 ml mandarin, rosemary and peppercorn syrup
5 ml DOM Bénédictine herbal liqueur
2 dashes of burlesque bitters
Egg white
Topped with King Valley Prosecco
Method
Combine ingredients into a cocktail shaker and shake, shake, shake.
Using a fine strainer, poor contents into a tall glass.
Add a couple of ice cubes and top it up with 20 ml of King Valley Prosecco.
Enjoy!
For further information, please visit impala.melbourne.