RECIPE: Grosvenor Hotel's lamington cocktail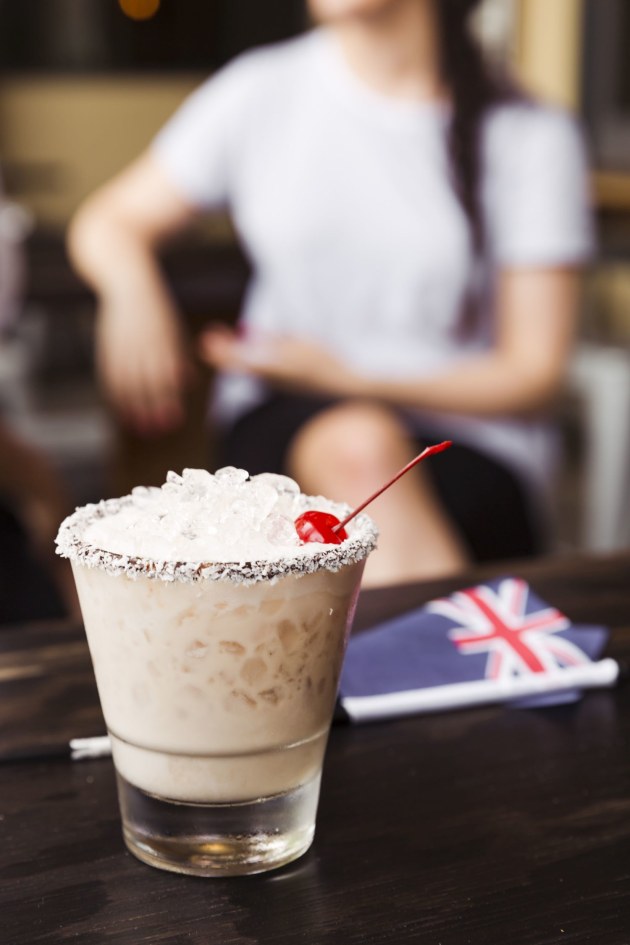 St Kilda's Grosvenor Hotel shares with foodservice its Australia Day-friendly recipe for a lamington cocktail.
GROSVENOR HOTEL'S LAMINGTON COCKTAIL
Serves 1
30 ml Chambord
45 ml Malibu
30 ml coconut puree
45 ml organic cola
Chocolate topping
Method
Rim the glass with chocolate topping and desiccated coconut.
Add all ingredients together and blitz with a shallow scoop of ice.
Pour the cocktail into glass and garnish with a griottine.
For further information, please visit grosvenorhotel.com.au.