RECIPE: Christine Manfield's black pepper chicken fry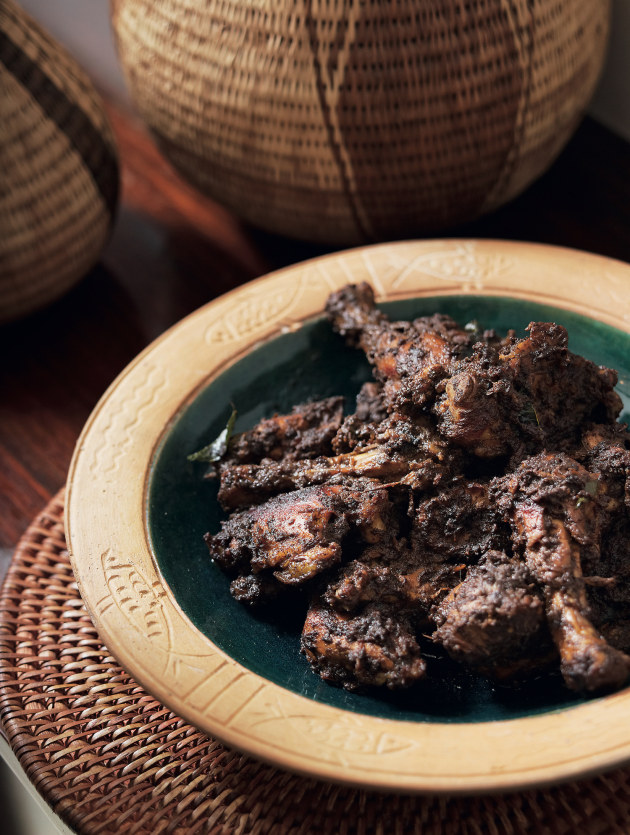 Award-winning chef and author Christine Manfield has released the second edition of her cookbook Tasting India, which features 30 new recipes and three new chapters dedicated to Punjabi, Gujarati and Hyderabadi cuisine. And to celebrate, Manfield is sharing with foodservice her recipe for black pepper chicken fry.


CHRISTINE MANFIELD'S BLACK PEPPER CHICKEN FRY
SERVES 4
This Chettinad classic was prepared by Mrs Meena Meyappan's house cooks at her Chennai house. Farmed quail can be cooked in a similar way, as I tasted a few years ago at Bangala, her homestay in Karaikudi.


5 cloves garlic, peeled
1 tablespoon minced ginger
2 tablespoons vegetable oil
3 cm piece cinnamon stick
2 green cardamom pods, cracked
2 white onions, finely diced
2 ripe tomatoes, diced
2 teaspoons salt
1 kg chicken thigh fillets
PEPPER MASALA
3 teaspoons fennel seeds
3 teaspoons cumin seeds
3 teaspoons coriander seeds
1 tablespoon black peppercorns
4 small dried red chillies

METHOD 
To make the pepper masala, dry-roast the spices over a gentle heat. Cool, then grind to a fine powder. Store in an airtight container and use as required.


Using a mortar and pestle, pound the garlic and ginger to a smooth paste.


Heat the oil in a wide, heavy-based saucepan and fry the cinnamon and cardamom over a medium heat for 30 seconds until fragrant. Add the onion and stir over a high heat until golden, about 4 minutes. Add half the pepper masala and stir until fragrant. Add the ginger garlic paste and the tomato and fry for a few minutes, then season with the salt and cook, stirring, for another minute or so.


Add the chicken pieces and stir to coat in the aromatics. Fry for 3−4 minutes until the chicken is beginning to colour. Add 1 cup (250 ml) water, then cover the pan with a tight-fitting lid. Reduce the heat and simmer for 20 minutes or until most of the liquid has been absorbed and the chicken is cooked and tender.


Remove from the heat and check the seasoning. Serve with Appam or steamed rice.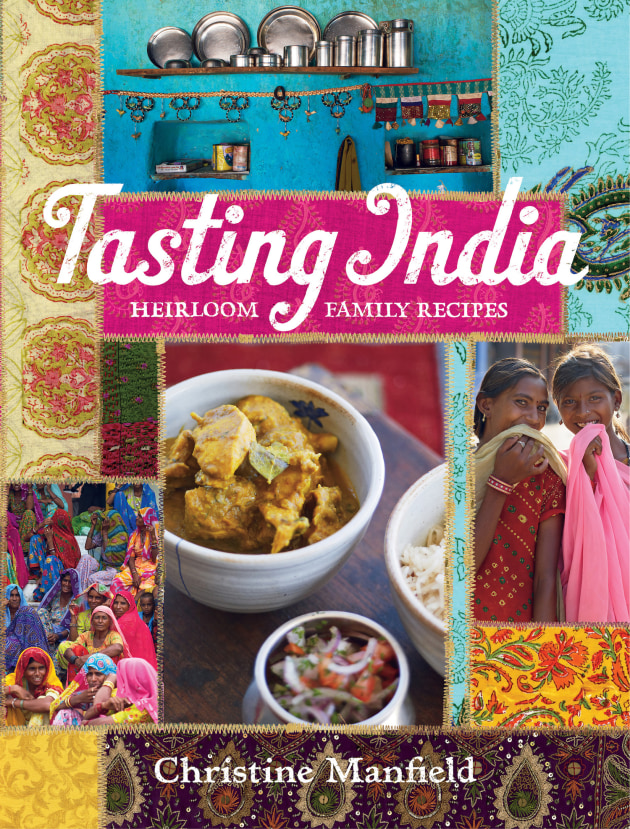 Extracted from Tasting India by Christine Manfield, published by Simon & Schuster Australia RRP AU$49.99