RECIPE: Brasserie Bread's fruit mince pies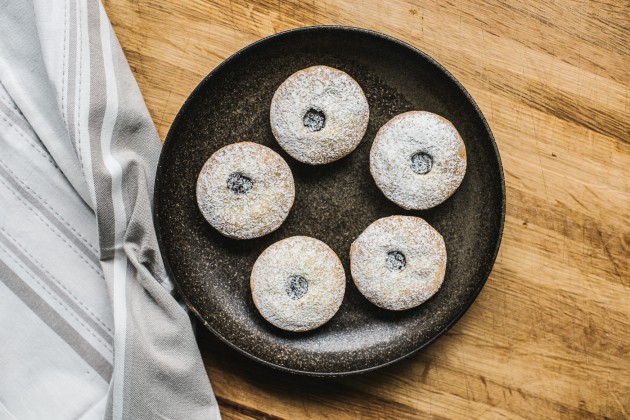 Artisanal bakery, Brasserie Bread, is getting into the Christmas spirit by sharing its recipe for fruit mince pies.
BRASSERIE BREAD'S FRUIT MINCE PIES
Makes 30
Mince filling
300 g dried currants, raisins, sultanas, chopped figs, sour cherries
1/2 green apple, grated
100 g organic cane sugar
1 tsp lemon zest
60 g melted butter
1 tsp mixed spice Nutmeg
Cinnamon
50 ml Napoleon Brandy
1 tbsp Grand Marnier
Shortcrust pastry
200 g plain flour or all-purpose flour
Pinch of salt
110 g butter, cubed
2-3 tbsp very cold water
METHOD
Use your hands to mix together and smash the dried fruit with grated apple, cane sugar, lemon zest,and melted butter. Add mixed spice, and a little nutmeg and cinnamon. Then add Napoleon Brandy and Grand Marnier. Make sure it's well mixed.
Place in an airtight container in the fridge for a minimum of six months. If you do not have that much, you can use it straight away.
To make the pastry cases, combine flour, salt and water in a large, clean mixing bowl. Rub the butter into the flour until it's like a granular breadcrumb - working quickly so it doesn't get too hot. Pour in the water and mix with a knife, adding more water if it's not moist enough. Wrap the dough in cling film and stick it in the fridge for half an hour.
Roll out the pastry to a thickness of around 2mm, and cut it out so it will cover your little pie tins. Push the dough into the tin with your fingers and spoon in the fruit mince. Cover with a star shape or lid with a hole.
Bake for 15 to 20 minutes at 180°C. Cool down and dust with icing sugar.
For further information, please visit brasseriebread.com.au.