RECIPE: Blu Bar on 36 and The Juice Farm's Tipsy Shark cocktail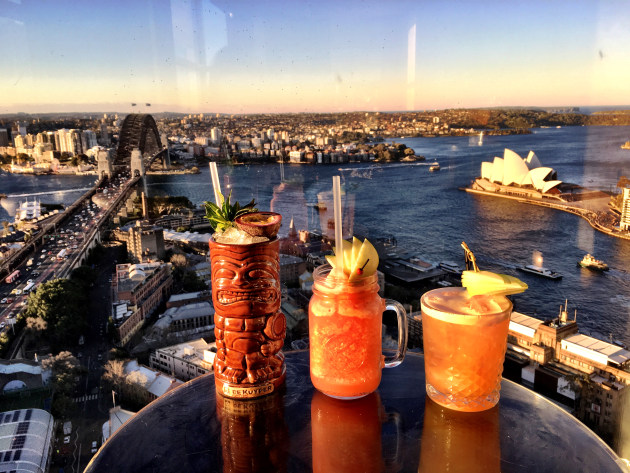 Blu Bar on 36 at Sydney's Shangri-La Hotel has teamed up with Australian juice brand, The Juice Farm, to create a selection of cocktails just in time for spring. And cheers to us, they have shared the Tipsy Shark with foodservice.
TIPSY SHARK
Ingredients
45 ml Bacardi Fuego Spiced Rum
15 ml banana liquor
30 ml The Juice Farm orange juice
30 ml The Juice Farm pineapple juice
30 ml passionfruit puree
30 ml coconut syrup
30 ml half cream/half milk
Method
Put all ingredients into a cocktail shaker, shake and strain over cubed ice into a Tiki mug. Cap with crushed ice and add a mint sprig and 1/2 the passionfruit. Pour over 5 ml overproof into the passionfruit and set on fire!
For further information, please visit juiceandco.com.au.