RECIPE: Antonio de Livier's prawn ceviche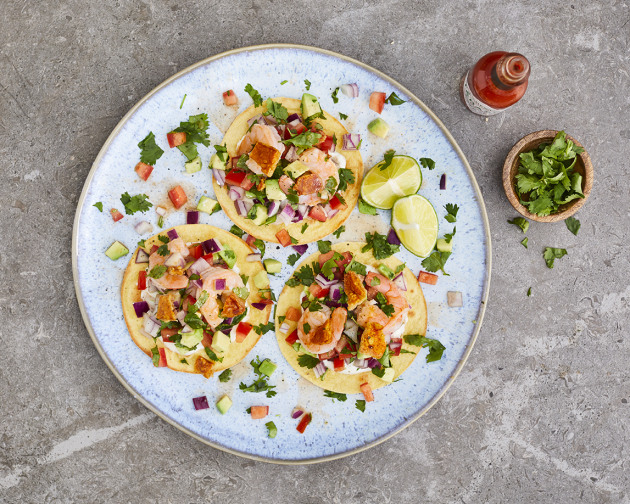 To celebrate the 150th anniversary of Tabasco Sauce, Mexican chef Antonio de Livier of La Panga del Impostor shares with foodservice his recipe for prawn ceviche.
ANTONIO DE LIVIER'S PRAWN CEVICHE
Serves 4

200 g whole medium prawns, raw, peeled and deveined
4 x 60 ml bottles of Tabasco Sauce or Tabasco Chipotle Sauce
240 ml lemon juice
1 tbsp fine salt
150 g tomato, diced 
150 g red onion, diced 
50 g fresh coriander, roughly chopped 
½ avocado, cubed
30 g sour cream
4 tostadas
50 g crispy pork cracklings (chicharrón), for garnish
METHOD
In a large bowl, combine the prawns, Tabasco Sauce, lemon juice, and salt. Set aside and marinate for 20 minutes.
In a separate bowl, combine the tomato, onion, and coriander and mix well. Season with salt to taste. Add the avocado cubes.
Transfer vegetable mixture to bowl of marinated shrimp and mix well to incorporate.
SERVING SUGGESTION
Spread sour cream on each tostada and top with ceviche.


Garnish with slices of crispy pork cracklings (chicharrón).