Half Acre head chef Eitan Doron's recipe for a simple poultry glaze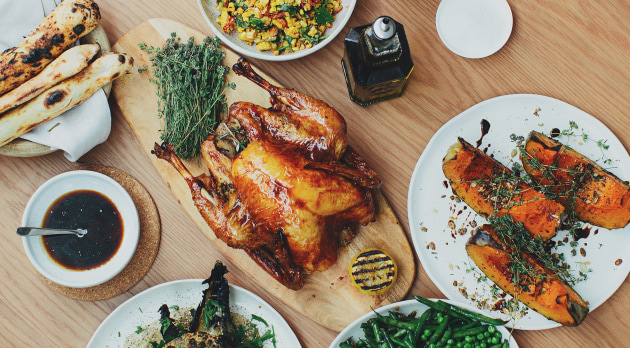 Roasting and basting any kind of beast can take hours - lucky this glaze only takes 10 minutes. Half Acre head chef Eitan Doron does it with honey, maple syrup and demerara sugar for a complex sweetness that compliments a sturdy protein like turkey.
INGREDIENTS
100 g demerara sugar
50 ml Madeira wine
25 ml sherry vinegar
80 g honey
60 g maple
2 shallots
2 bay leaves
1 spring thyme
METHOD
Finely dice the shallots and sweat in a saucepan for 2 to 3 minutes in extra virgin olive oil. Add the rest of the ingredients. Bring to a boil and stir on a simmer for 3 to 4 minutes until thick. Use as a glaze or as a sauce.