William Grant & Sons launches 'sweet' single malt whisky Ailsa Bay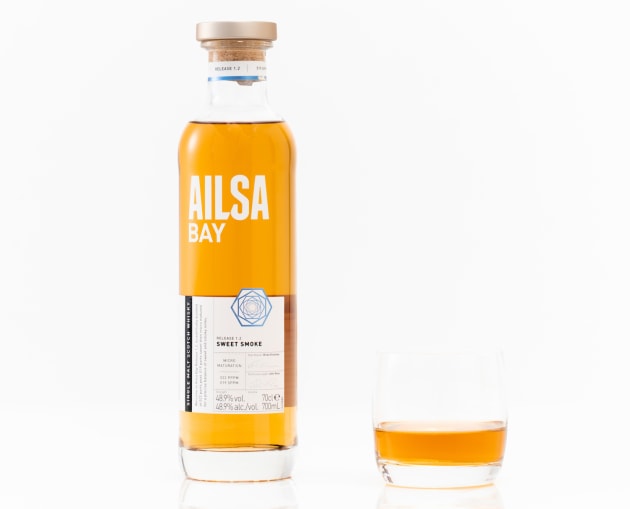 The first in the world to index 'sweetness', single malt whisky Ailsa Bay has been released in Australia by Scottish distillery, William Grant & Sons.
Crafted in Girvan, Scotland using a data-led distillation process by malt master Brian Kinsman, Ailsa Bay reflects a scientific measurement of sweetness.
Similar technology has been used to calculate the whisky's 'peatiness' in order to strike a balance between smokiness and sweetness.
This means that Ailsa Bay is scientifically distilled at 022 phenol parts per million (PPM) and 019 'sweet' parts per million (SPPM).
Further, the spirit is renowned for its rich vanilla and oaky taste and fresh wood smoke aroma with notes of rich peatiness, candied orange peel and oak sweetness.
Ailsa Bay also has the added distinction of being the only Scotch whisky to undergo 'micro-maturation', and has been aged for nine months in bourbon casks.
This methodology was largely driven by William Grant & Sons' family member, Peter Gordon, who pushed for the founding of the Ailsa Bay distillery in 2007 in order to create a new style of peated whisky.
"Ailsa Bay's distillery is one of the most advanced in the world and is a playground for our inquisitive team of scientists, engineers and whisky makers questioning the status quo and pushing boundaries," says Kinsman.
"We have created a beautiful new sensory experience in whisky through experimentation with data science, distilling whisky in the most precise way possible."
Ailsa Bay is available for trade via wholesalers 100 Proof (Paramount Liquor, Liquid Specialty Beverages, Liquid Mix) and NILWA (Festival Wines).