Tip Top Foodservice releases super-soft potato bun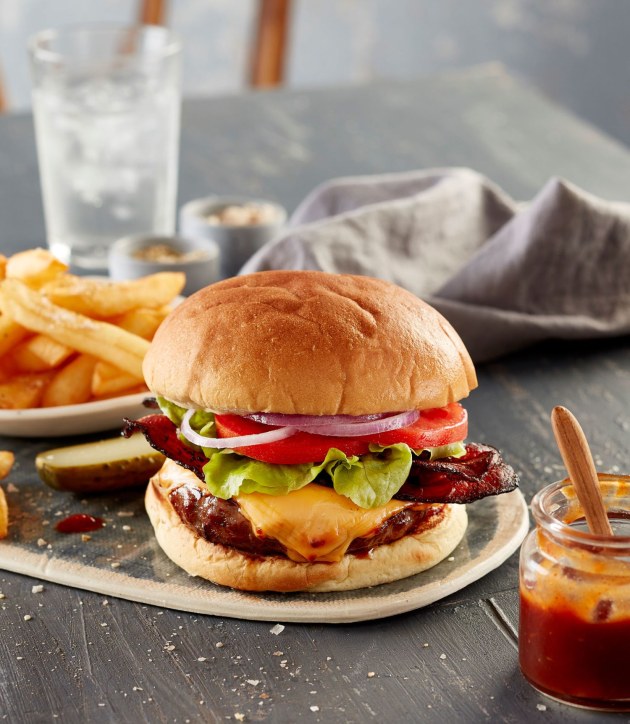 Tip Top Foodservice has expanded its gourmet burger range with its softest bun to date, the Tip Top potato bun.
Inspired by the potato bun trend of burger joints across the US, the Tip Top potato bun has been designed to cut down on preparation time and is pre-sliced, thaws quickly, and can be stored in the freezer for up to four months.
"The new Tip Top potato bun is just like those used by the on-trend American burger outlets we see all over social media," says Darren O'Brien, national account manager, Tip Top Foodservice.
"It gives venues the flexibility to offer a range of different burgers to their customers but also caters for venues who are looking for an opportunity to stand out from their competitors with a new offering."
The Tip Top potato bun is available nationally through foodservice distributors in cartons of 48 (that are split into inner-portion packs of 12).
The Tip Top gourmet burger range now includes:
New 4.5" potato bun
4.5" brioche style bun
2.5" brioche style slider
4.5" milk bun
2.5" seeded burger slider
5" damper bun
5" hamburger bun
4" hamburger bun
7" hot dog
For further information, please visit tiptop-foodservice.com.au.