Tip Top Foodservice launches new garlic slices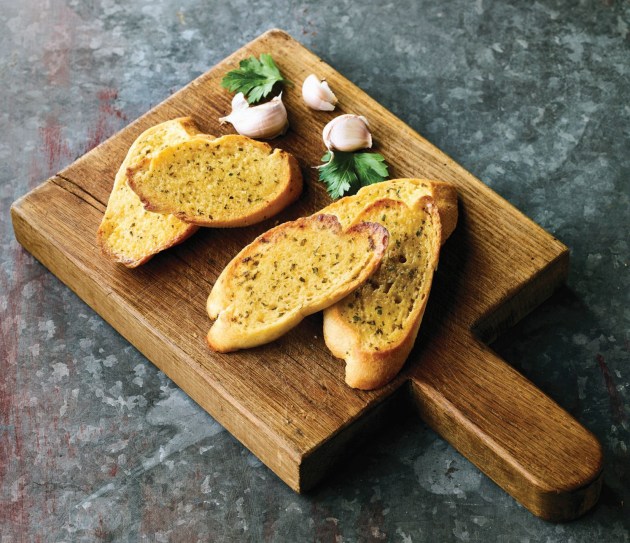 Tip Top Foodservice, the specialist bakery division of George Weston Foods, has unveiled its first, new product for 2018 - garlic slices.
The launch of the new product comes as the company rebrands its entire Australian garlic bread (AGB) range to cater for an increase in demand for more premium, convenient options.
The diagonal cut slices take 4-5 minutes to cook and come packaged in convenient trays so venues are able to prepare only what is required.
"The new AGB garlic slices are particularly good for hotels, restaurants, caterers and cafes that want a premium garlic bread option," says Darren O'Brien, national account manager, Tip Top Foodservice.
"They're not just your classic sub that you get from a pizza place.
"Designed to be taken straight from the box to the oven, the slices are not stuck together in the packaging so there is less likely to be damage and waste unlike other slices on the market.
"On top of that, as the slices use margarine instead of butter the product is low allergen and vegan friendly which is pivotal in today's dining scene."
The garlic slices have a six-month shelf life. They come in small cartons of 144 slices (separated into four trays for easy baking) that can be stored easily in the freezer and baked on demand.
"AGB has been well known as the garlic bread that Australians love for almost two decades," says Tim Lucas, marketing manager at Tip Top Foodservice. 
"The new logo reflects AGB's move in to premium convenience in 2018 with the launch of garlic slices and we're excited to work with venues to see how they can incorporate it in to their new year menus."
The AGB Range is available frozen nationwide via distributors and includes:
Individual garlic slices
4.5" garlic bread for one
9" garlic bread in foil
9" herb bread in foil
9" garlic bread horizontal cut
9" herb bread horizontal cut
11" garlic bread in foil
For further information, please visit tiptop-foodservice.com.au.