Sunny Queen Meal Solutions launches new egg-based finger food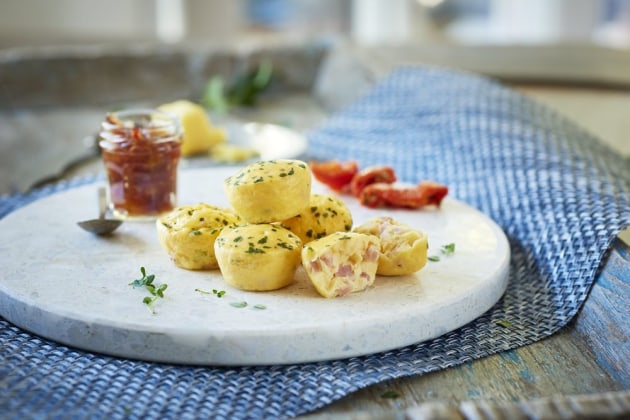 Sunny Queen Meal Solutions, the prepared food arm of egg company Sunny Queen, has released a new range of egg-based finger foods for the foodservice sector.
Offering operators and caterers bite-sized, nutritious and economical options, ideal for events and gatherings, all of which are gluten free and contain no artificial colours or flavours.
John O'Hara, managing director of Sunny Queen, says, "Whether for a major event or a private function, our Finger Food range has been designed to please both the caterer and the consumer.
"People are tired of getting the same old food options at events and are increasingly looking for different and satisfying options.
"Caterers also need to provide for a range of dietary needs without having to put added stress on the kitchen.
"By offering a range that is entirely gluten free, we are able to provide caterers with a choice that not only meets various dietary requirements but is also tasty and versatile.
"Our new Finger Food range is exciting, new and adaptable and has been designed with all these issues in mind and take the stress out of meeting catering challenges without breaking the budget."
The Sunny Queen Meal Solutions finger food range includes smoked ham and cheddar, fetta and spinach, and caramelised onion and parmesan bites.
Mini fritters feature corn and cheese, corn, caramelised onion and parmesan, and Spanish chorizo. 
Snap-frozen, the range has a shelf life of 12 months. Products can be prepared with a microwave, grill, hotplate or conventional oven.
For further information, please visit Sunnyqueenmealsolutions.com.au.