Sunny Queen eggs launches frozen French toast for foodservice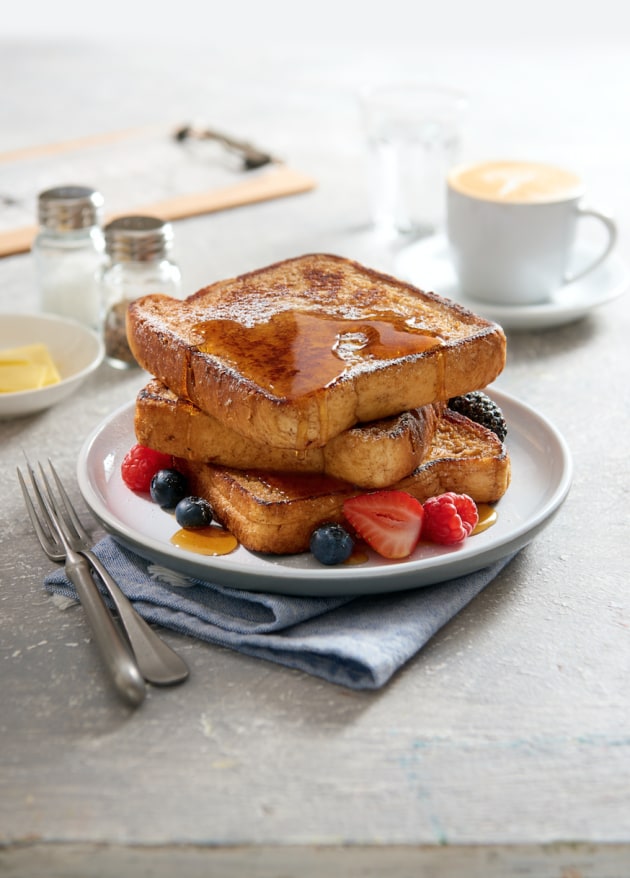 Australian egg brand Sunny Queen is adding another egg-based product to its foodservice repertoire with snap-frozen French toast.
The Brisbane-based company's development chef Katrina Neill spent almost a year developing the product with the production team. The result is individually frozen slices, which are crisp on the outside and fluffy on the inside.
Made with fresh bread, eggs, milk and cinnamon, the thick-cut toast is intended for both sweet and savoury French toast dishes, with the addition of sweet or savoury toppings. 
The toast can be cooked on the stove, in the oven, or even in an upright toaster.
"Sunny Queen's French toast is an easy way to enhance any breakfast or brunch menu – it can be served as a complete meal, a take-away accompaniment to coffee or added to an order of bacon and eggs, helping businesses drive incremental spend per head and overall menu appeal," says managing director John O'Hara.
"We've designed our French Toast to also save time and money, by reducing waste and removing the need for time consuming messy preparation and cleaning thanks to the long frozen shelf life."
More information here.