Sunny Queen Australia offers Christmas-friendly egg-based finger food range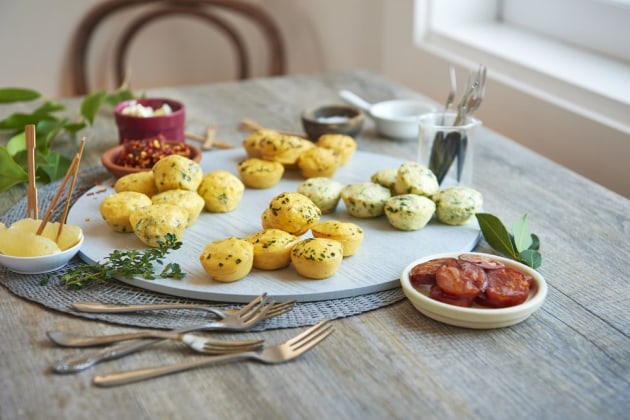 The silly season is near upon, and Sunny Queen Australia is offering operators looking to swap out standard or traditional fried-style offerings with a range of egg-based, finger food that is quick and easy to prepare.
Sunny Queen's finger food range includes a variety of flavours, namely smoked ham and cheddar, creamy fetta and spinach, caramelised onion and parmesan, and egg white and vegetable egg bites or corn and cheese and Spanish with chorizo mini fritters.
"Christmas is the time of the year we all look forward to the most, but you might just end up with a lump of coal if you're caught unprepared," says John O'Hara, managing director of Sunny Queen Australia.
"Delay in service and less than thrilling food options can define the experience of an event, so it's important to make sure you're equipped with a healthier, fresher alternative to the same-old solutions."
Gluten-free and made premium-farm fresh eggs, the Sunny Queen Meal Solutions finger food range contain no artificial colours or flavours.
Cost and prep time efficient, the range is suitable for various commercial and food service outlets including caterers, stadiums, age care homes, hospitals, function venues, pubs, and larger mainstream events.
For further information on the Sunny Queen Meal Solutions finger food range, or to browse the range of recipe suggestions, please visit sunnyqueenmealsolutions.com.au.