Somersby releases new cloudy apple cider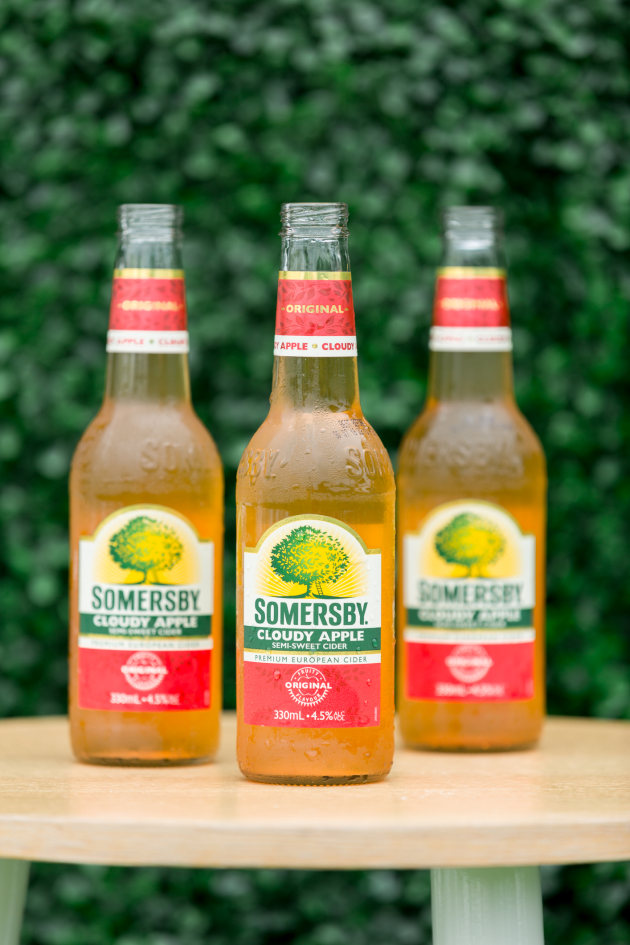 Somersby has just launched its new cider, cloudy apple, its first new flavour in two years.
Designed to be less sweet that Somersby's original apple cider, the new cloudy apple has been released in both a bottle and can pack.
Cloudy apple follows Somersby's blackberry flavour which was launched in November 2015.
Like the rest of the Somersby range, the cloudy apple cider is made from natural fruit flavours and extracts, with no artificial sweeteners, flavours or colourings.
Michael Edmonds, general manager, marketing ANZ, says, "We're very excited about the launch of new Somersby cloudy apple cider.
"Cloudy really compliments the range of Australia's popular cider brand.
"Like original Somersby apple cider, it is bursting with rich juicy apple flavour, but cloudy is extra refreshing with a less sweet crisp and fresh finish that will really hit the spot.
"Perfect for any occasion throughout summer."
A European cider, Somersby first launched in Australia in October 2012.
In the past five years, it has grown to become Australia's favourite cider, with over 1 in 3 ciders sold across the country, a Somersby cider (Source: IRI Data National Retail, 9LE Share of Total Cider MAT 03/09/17).
Somersby ciders are also sold at over 1,500 on premise venues.
The cloudy apple flavour joins the existing Somersby offering of pear, apple and blackberry.
For further information, please visit the Somersby website.