Sanpellegrino introduces two new flavours to sparkling fruit beverage can range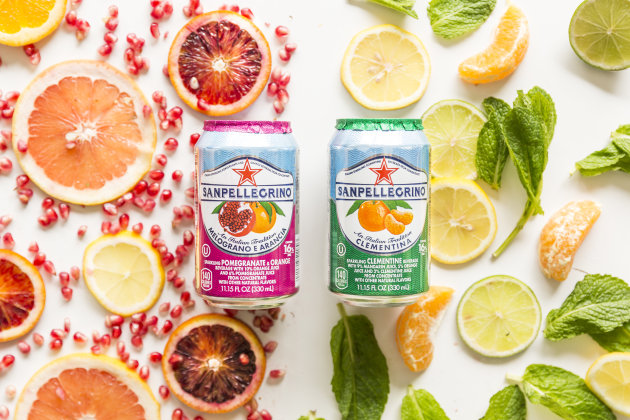 Sanpellegrino has introduced two new flavours to its range of sparkling fruit beverages.
Launched in the northern hemisphere in June, Melograno e Arancia (Pomegranate and Orange) and Clementina (Clementine) have been embraced in both Europe and the US.
Sanpellegrino sparkling fruit beverages are known for their unique, bittersweet taste.
Melograno e Arancia combines the sweetness of Italian oranges with tangy pomegranate.
While Clementina is made  with the juice of clementines, oranges and mandarins, and offers a sweet-dry finish on the palate.
The beverages are packaged in brightly, designed cans crowned with a colour co-ordinated tamper proof foil seals.
The new Melograno e Arancia and Clementina add to the existing range of five flavours – Aranciata (Orange), Limonata (Lemon), Pompelmo (Grapefruit), Aranciata Rossa (Blood Orange) and Chinotto.
For further information, please visit sanpellegrinofruitbeverages.com.