Nilfisk launches new 'turbo charging' backpack vacuum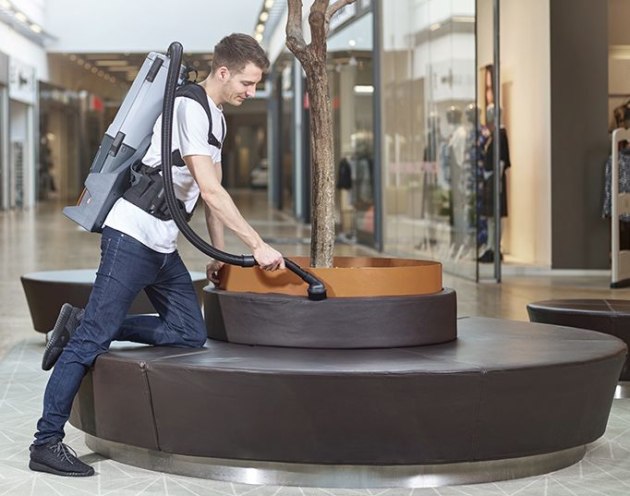 This March, commercial, cleaning equipment manufacturer, Nilfisk, is releasing a new, battery-driven vacuum designed for heavy duty cleaning - Nilfisk GD 5 Battery.
With a focus on mobility and flexibility of use, the Nilfisk GD 5 Battery is a lightweight backpack unit that is free of cords.
Accordingly, the model is perfect for room-to-room cleaning as well as tricky spots and demanding spaces.
The Nilfisk GD 5 Battery charges in a record-breaking, 40 minutes.
Greg Jones, Nilfisk Australia, says, "Many of the earlier battery driven vacs had long charging times and insufficient power for heavy duty – or even deep – cleaning.
"We believe that we have solved these issues with Nilfisk GD 5 Battery."
Nilfisk GD5 Battery features:
Dual-speed motor ensuring high productivity;
Exceptional runtime of up to 60 minutes in the 36V Lithium battery;
Short charge time, bringing the battery to 90% in 40 minutes;
Switching between two batteries in vac and charger enables non-stop cleaning; and
Boost function offers an in-depth performance fit for heavy duty cleaning
Nilfisk GD 5 Battery will be launched in March 2018. More information on, please visit nilfisk.com/en-au/products.