New plant-based milks created specifically for baristas hit the market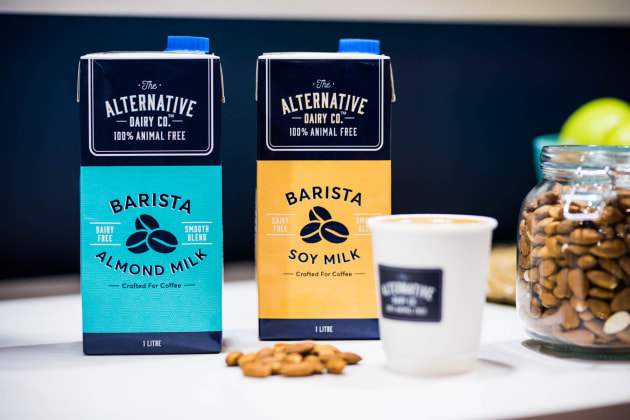 The Alternative Dairy Co, known for its Australian-made vegan cheese, has launched new dairy-free milks, which have been specially crafted for coffee in collaboration with baristas, cafe owners and non-dairy milk consumers to achieve a balanced a frothable product in both almond and soy.
The Alternative Dairy Co milks are designed to texture and stretch while not shadowing the flavour of the espresso. They are also gluten-free and low in sugar.