Nestlé Professional offers industry-only gluten free training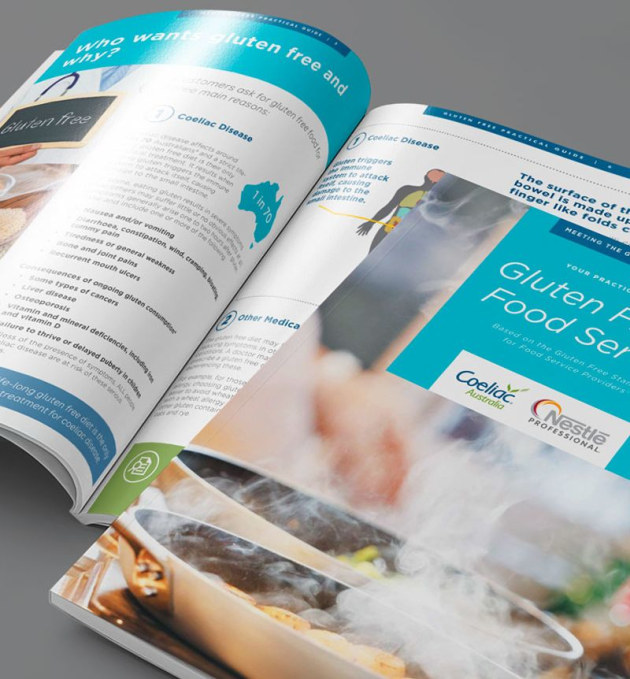 Coeliac Awareness Week kicks off today. And with the number of Australians being diagnosed with coeliac disease growing every day, Nestlé Professional and Coeliac Australia are offering operators with online training to help provide quality, gluten free meal options.
According to Coeliac Australia, there are 2.4 million Aussies currently diagnosed with coeliac disease.
This can put great pressure on foodservice operators who might be under-prepared.
Nestlé Professional executive chef, Mark Clayton says, "Our customer insights tell us that foodservice operators are keen to offer quality gluten free menus but that they need more support in planning and executing these.
Close to 50 per cent of respondees to Coeliac Australia's survey reported feeling unwell with gluten related symptoms after eating out. This might be the result of cross-contamination or incorrectly labelled meals.
To help combat this, Nestlé Professional and Coeliac Australia's interactive, online training course provides chefs and business owners support and guidance regarding the best practice in gluten free foodservice.
Karen Kingham, accredited practicing dietitian and brand nutritionist at Nestlé Professional, says, "Our partnership with Coeliac Australia allows us to support operators in taking the steps they need to deliver quality gluten free meals that their customers can trust.
"We know that the symptoms of coeliac disease are as diverse as the people affected by the condition, so foodservice operators must treat all gluten free meal requests equally.
"No amount of gluten is acceptable in a gluten free meal."
Coeliac Awareness Week runs March 13-20. For further information about gluten free food preparation and online training, please visit coeliac.org.au/gluten-free-online-training.