Manly Spirits Co. launches debut range of Aussie spirits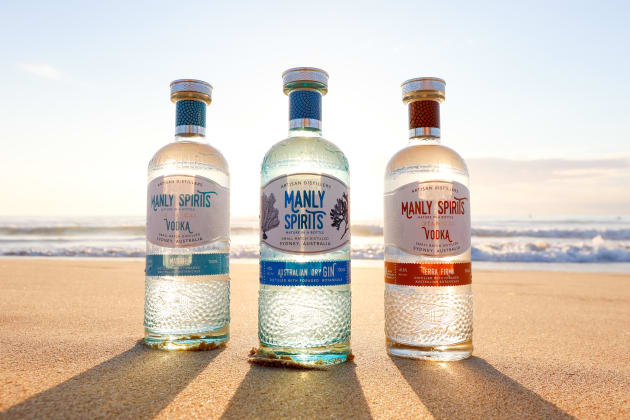 In follow up to their recent wins at the 17th San Francisco World Spirits Competition and 2017 Australian Distilled Spirits Awards, the Northern Beaches' first artisan distillery, Manly Spirits Co., has today launched its debut range of gin, vodka and white dog spirit.
Produced from sustainably-sourced native and foraged marine botanicals, the Manly Spirits Australian Dry Gin, Manly Spirits Marine Botanical Vodka, Manly Spirits Terra Firma Botanical Vodka and North Fort White Dog Malt Spirit are all distilled, bottled and labeled by hand at their urban distillery in Manly.
Head Distiller, Tim Stones, (ex-Beefeater Gin and Chivas Brothers) says, "The Manly Spirits Co. team are continually exploring the Australian botanical pantry and are drawing inspiration from the natural surroundings of Manly's famed marine sanctuary.
"Our signature whiskies, gins and botanical vodkas, will be complimented by a rotating seasonal small-batch collection, The Distillery Expressions, that will be available exclusively at the Distillery Tasting Bar for industry and visitors to try."
Now available nationwide, the Manly Spirits Co. range is packaged in custom-designed gradient bottles with raised foil label features..
David Whittaker, Manly Spirits Co. co-founder and director, says, "We are thrilled to have received awards at two of the world's prestigious spirits award competitions for our launch expressions.
"With a high proportion of spirits consumed in Australia imported from other countries, we believe there is a fantastic opportunity to showcase Australian craft spirits and are proud to be part of this movement."
For further information, please visit manlyspirits.com.au.