Handpicked Wines teams up with Romance Was Born for limited edition rosé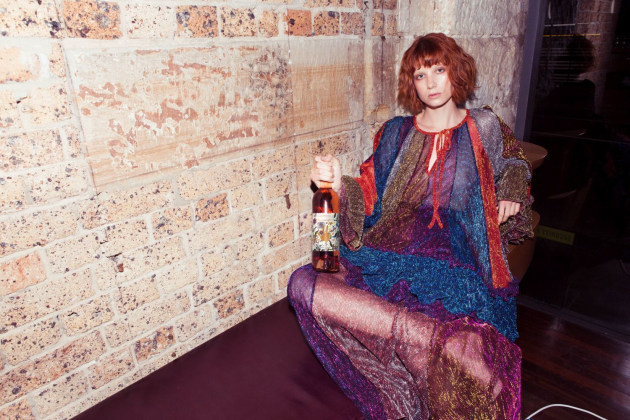 Wine producer, Handpicked Wines, have partnered with Australian fashion label, Romance Was Born, to create a limited edition Yarra Valley rosé.
Inspired by the fashion house's latest collection, Electric Orchid, Handpicked Wines' drop includes a label created by designers Anna Plunkett and Luke Sales with artwork by Archibald-winning artist, Del Kathryn Barton.
Handpicked director of winemaking Peter Dillon says, "Like fashion changes from season to season, so does wine each vintage. I love creating a wine every year, just like Anna and Luke do with their collections."
The seed for the collaboration was planted when Plunkett and Sales visited the Handpicked Cellar Door and bonded with Handpicked team over their mutual love of rosé.
"Handpicked Wines shares Romance Was Born's philosophy of quality curation, creative pairings, and at the core, a playful freedom," says Plunkett and Sales.

"We are proud to contribute a special label we designed with dear friend Del Kathryn Barton and to leave the winemaking up to the experts.
"Besides the taste, I think Rosé suggests a feeling that isn't found with most white or red wines.
"For starters it suggests a feeling of fun and flirtation, much like our clothing and something for all occasions."
The rosé is part of Handpicked Wines Spring Summer Collection 2018. For further information, please visit handpickedwines.com.au.