Grinders Coffee launches cold brew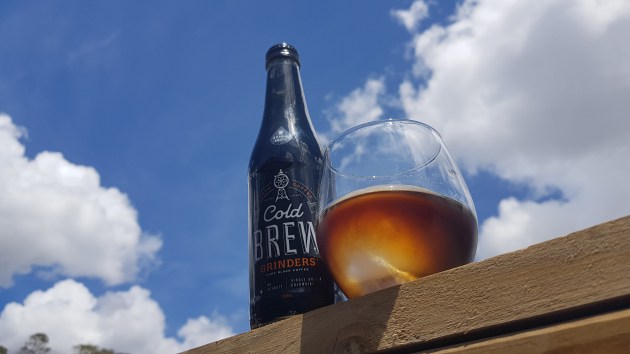 Melbourne-based roaster, Grinders Coffee, has launched its own range of cold brew made from 100 per cent, Colombian single origin coffee.
Currently only available at Woolworths supermarkets in 300 ml glass bottles, Grinders Cold Brew contains six 50ml serves per bottle.
With no added sugar or preservatives, Grinders Cold Brew is a fresh product with a 12-month shelf life.
Andy Easthope, Grinders' head coffee educator, says, "By using a cold brew method and avoiding exposure to intense heat, cold brew has a much lower bitterness and acidity (than coffee typically prepared via an espresso machine) making it perfect to enjoy cold.
"Grinders Cold Brew is best served straight up, over ice or, for a creamier taste, with a dash of milk – whether it be regular, almond, coconut or soy."
Grinders Cold Brew is made by first roasting the beans before grinding them like a typical coffee.
And  instead of using heat to extract the beans' flavour, Grinders uses time – eight hours of it – and filtered water. 
"It's a gentle extraction," says Easthope, "it brings out different flavours and unique notes and it really does remove most of the acidity.
"And there are no added preservatives – just 100 per cent coffee extract and purified water."
For further information, please visit grinderscoffee.com.au.