Cricketers Arms launches Session Ale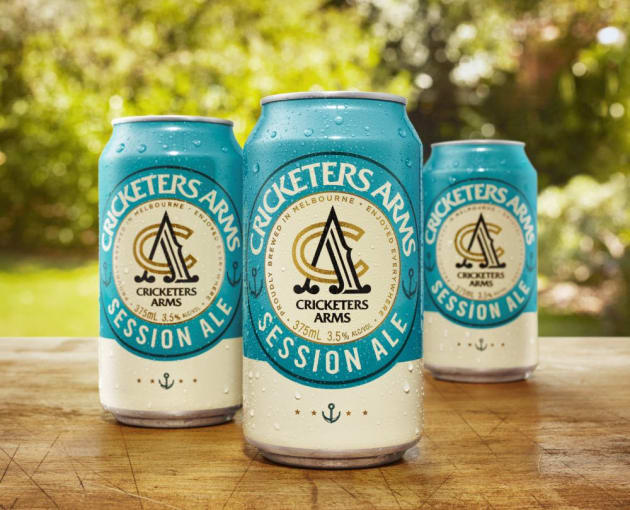 The award-winning, Melbourne-based brewery, Cricketer's Arms, have released their new, mid-strength craft beer Session Ale.
A 3.5% ABV ale joins the Cricketers Arms stable of brews, including Keeper's Lager, Spearhead Pale Ale and Scorcher Summer Ale. And is available in 375ml cans.
Hamish McArthur, Cricketers Arms brewer says, "Session Ale proves that your beer doesn't need to be high strength to taste good,with the 3.5% ABV tasty as ever.
"With an IBU of 26, this refreshing ale is hoppy but not especially bitter, balanced with full malt character from three malts and three hops, including our Cricketers Arms signature Amarillo hops."
Sarah Wilson, brand manager – beer, Asahi Premium Beverages notes, ""Session Ale will help continue the growth of both the craft beer and midstrength categories, by providing a consumer preferred full flavoured beer.
"For retailers, it introduces a greater range of craft mid-strength offers, which will increase penetration of the segment and at the same time trade shoppers up into a higher dollar per litre brand."
Cricketers Arms is proudly brewed in Melbourne and was created 10 years ago by Paul Scott as a tribute to his father. As a boy, Scott would watch on as his father played cricket and shared beers with the opposing team postmatch.
Cricketers Arms' Session Ale is available from April. For further information, please visit cricketersarmsbeer.com.au.
*IRI MAT TO 01/01/2017