Confoil unveils Smoothwall trays for ready-to-eat meals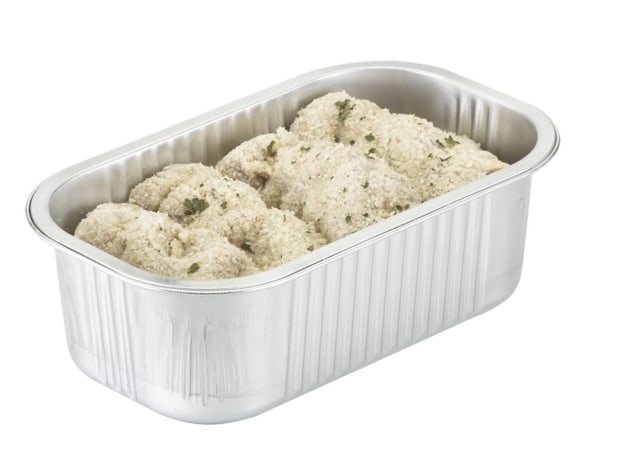 Designed for the ready-to-eat market, Confoil's Smoothwall trays offer chefs and operators neat, attractive and robust product presentation.
Made from aluminium, Smoothwall trays are rigid with sleek side walls, which are smoother than standard foil trays.
The uniquely designed container rim means a heat-seal lid is easy to laminate on top, using a sealing machine which Confoil can supply.
Confoil's Smoothwall trays can withstand high heats, allowing users to prepare food directly in the tray before baking, grilling or roasting it.
As such, the Smoothwall trays are ideal for roasting joints, marinated meats and breaded products, as well as vegetables and MAP (Modified Atmosphere Packaging) applications.
Manager Dale Newberry recently introduced Confoil's Smoothwall trays to Hervey Bay food operation, Kawungan Quality Meats.
A retail business, it supplies local restaurants, cafes and sporting clubs as well as has an online store.
Amongst Kawungan Quality Meats' ready-made single-serve meals are lasagnas, cottage pies, potato bakes and quiches.
Newberry says, "We tried lots of other brands of foil containers and when you try to wrap them, they buckle and bend.
"The Confoil Smoothwall containers are the best quality ones by a mile that we've been able to find on the market.
"They hold their shape and not only do they display really well, but the customer can take the product home and put it straight into the oven, so they don't even need to touch the food until it's ready to eat."
Confoil Smoothwall trays are available in a range of sizes, including custom sizes and shapes for larger purchase quantities.
For more information, please contact Confoil customer service on (03) 8720 1900 or email info@confoil.com.au.