Chef Adam Moore develops new soft drink LoveBite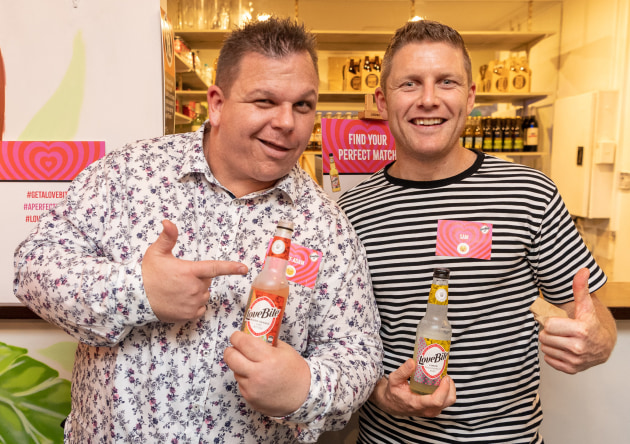 In an Australia-first, chef Adam Moore (ex-Cerebos) has led the development of the culinary-paired, soft drink LoveBite.
Aimed at the non-alcoholic beverage market, LoveBite pairs with all types of food, particularly focusing on burgers.
Available in three flavours - blood orange, lime and bitters; lemon, passionfruit and mint; and watermelon and mandarin, LoveBite contains no artificial flavours or preservatives and contains about half the amount of sugar compared to standard soft drinks. 
"No other soft drink in Australia has been made by chefs," says Moore.
"We've crafted the LoveBite range to feature multi-dimensional flavour profiles that complement specific protein types and refresh the palette when eating greasier foods like burgers.
"While alcohol is known for pairing to certain foods to lift and complement the eating experience, LoveBite is now proving that non-alcoholic drinks are no different when it comes to enhancing the dining experience.
"Light carbonation cleanses the palate when eating a rich dish. This refreshes your mouth allowing each mouthful the chance to re-taste the flavours again."
LoveBite is currently distributed across burger cafes and restaurants in Sydney and Melbourne.
Distribution opening up nationally to gourmet eateries in metro areas from October.
For more information, please visit frucorsuntory.com.