Brasserie Bread to celebrate Christmas with 36,000 mince pies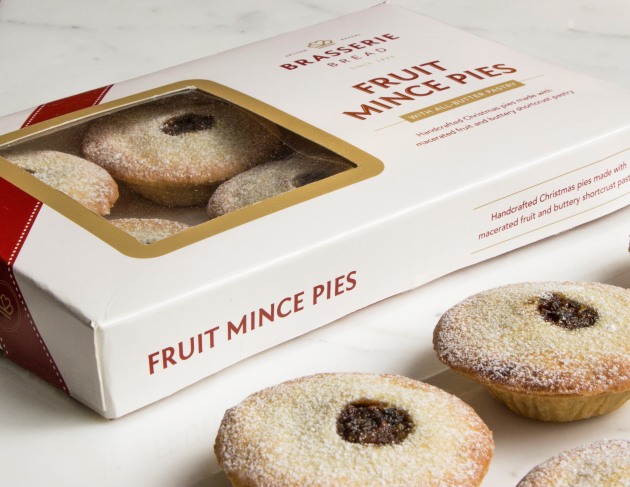 Every Christmas for the past 17 years, Brasserie Bread has produced seasonal, fruit mince pies. And keeping the tradition alive, this year the teams at their artisanal bakeries up and down the east coast have handmade 36,000 pies.
Work started on the mince pies back in June when Brasserie Bread's pastry chefs began macerating the special filling of green apples, sultanas, dried figs, currants cherries, citrus peel, almonds and assorted spices in Napoleon Brandy and Grand Marnier.
The filling had to soak for six months before it could be baked into Brasserie Bread's singature, buttery pastry.
It is believed that mince pies started out in the Middle Ages as 'chewettes', pastries with liver, egg and ginger.
At Christmas time, chewettes would be moulded into the shape of a crib to symbolise the birth of Christ.
However, the 17th Century saw 'Christmas pies' outlawed by the Puritans. This forced pie making underground, with makers disguising their creationsby using the now traditional round form.
During this time, the savoury filling was also replaced with dried fruits and spices.
Brasseries Bread's mince pies are now available for foodservice and retail.
For further information, please visit brasseriebread.com.au.