Best Australian Christmas hams revealed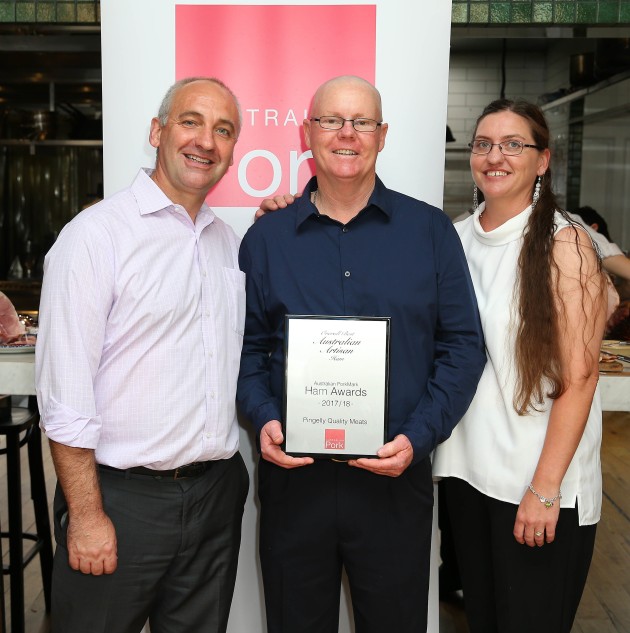 The silly season is Aussie ham season. And to help take the stress out of choosing the perfect Christmas ham, Australian Pork has announced the winners of the 2017 Australian PorkMark Ham Awards.
Having scoured the country, the Australian PorkMark Ham Awards have found the best 100 per cent Australian hams across three separate categories - traditional bone-in, boneless and nationally available hams.
Chefs Paul McDonald and Simon Bestley teamed up with fleischmeister (aka 'meat master') Horst Schurger, who has a master's degree in butchering and smallgoods to judge the 140-strong competition.
The Best Artisan Ham and Best Boneless Ham was awarded to Pingelly Quality Meats of Pingelly, Western Australia. The judges found its ham to have found the perfect balance between smoky and sweet with even colouring.
The Best Traditional Bone-In Ham went to Barossa Fine Foods, South Australia, for its well balanced and very mild flavours, mild smoke and excellent texture.
Woolworths took out the Best Nationally Available Ham to Woolworths for its half leg ham - bone in, which judges found had a great cure, great creamy fat, good salt and great colour.
Australian Pork Limited marketing manager, Mitch Edwards, says that it just wouldn't be Christmas without a bone-in, Australian ham.
He says, "Now is the time to start your celebrations because quality Australian hams are now in season.
"Select the best for your festive feast, but also consider a second ham to impress your guests during the party season.
"A boneless ham is perfect to use for canapes, or a traditional bone-in ham can get you in the spirit.
"For Christmas Day, Aussie ham is a stunning centrepiece, and after that, freshly sliced ham satisfies during lazy summer days."
Winners of the 2017 Australian PorkMark Ham Awards
Overall Winner and Best Artisan Ham
Pingelly Quality Meats Pingelly, WA (08) 9887 1416
Australia's Best Boneless Ham
1st - Pingelly Quality Meats Pingelly, WA (08) 9887 1416
2nd - Sunvalley Fine Foods Warana, Qld (07) 5437 6730
3rd - German Butchery Mona Vale, NSW (02) 9997 4147
Australia's Best Traditional Bone-in Ham
1st - Barossa Fine Foods Edinburgh North, SA (08) 8255 3900
2nd - Noosa Meat Centre Noosaville, Qld (07) 5474 1666
3rd - Lago and Paramount Smallgoods Melbourne, Vic 0401 748 879
Nationally Available
1st - Woolworths Woolworths Half Leg Ham - Bone In, media hotline (02) 8885 1033
2nd - Bertocchi Australian Leg Ham - Hickory Smoked (03) 9355 5109
HC - Woolworths Woolworths Whole Leg Ham - Bone In, media hotline (02) 8885 1033
For further information, please visit www.pork.com.au.