Victorious Swiss wines
Switzerland's wines sweep the board at a recent wine show – a smitten Jim McMahon reports back.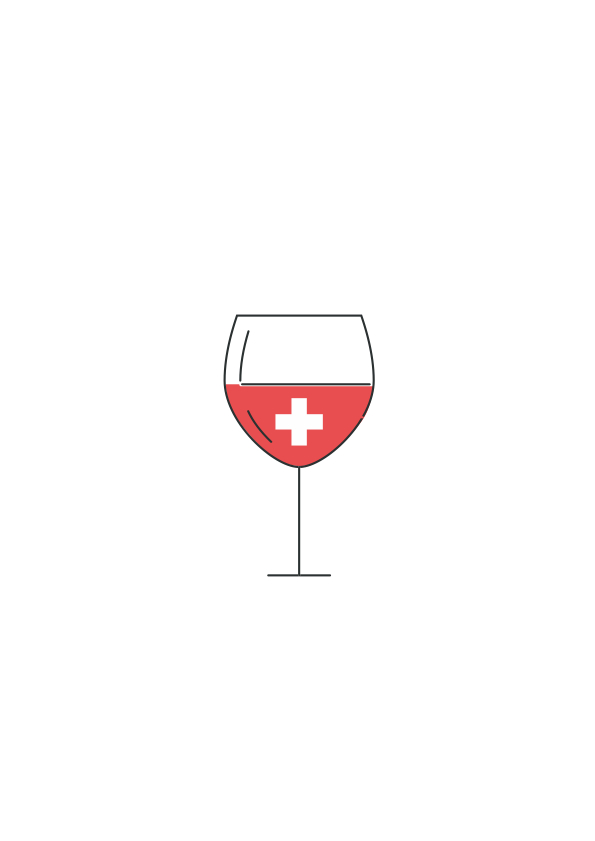 Get ready to meet a grape variety that has more faces than the town clock and can stand high amongst its vinous peers showing its dry, off-dry, sparkling or sweet style – take your pick. It's called Chasselas (pronounced Shuss-luh), a white grape variety which has its origins in ancient Egypt or possibly France.
Chasselas is a versatile variety commonly planted in New Zealand as well as France's Loire Valley, where it is blended with Sauvignon Blanc to make Pouilly-sur-Loire. Here in Australia Chasselas is rare as a wine grape and is grown in only a handful of locations in Victoria and Western Australia. Having said this, you will find this wine style on the wine lists of many upmarket restaurants such as Sydney's Aria and Rockpool restaurants and most certainly at the Swiss Club in Melbourne, to name just a few.
The Swiss have taken to Chasselas as one of their own, where it is often called Fendant. It is grown in all six cantons (states). In the south of Switzerland, bordering France, you will find the wine regions of Vaud, Geneva and Valais. As you move north towards the German border there is the Three Lakes wine region and German-speaking Switzerland, while in the south towards Italy, the Ticino wine region is located. The vineyards on high terraces surrounding Lake Geneva make the boat trip a must; it is amazing to see the vines rise high into the mountains.
Recently I had the pleasure of seeing Chasselas first hand whilst judging at VINEA – Mondial Des Pinots, the largest and most prestigious wine show in Switzerland. This event saw 170 wine judges from Switzerland and around the world come together in the beautiful town of Sierre, the Swiss wine capital in the canton of Valais, to judge Swiss and international wines.
In the white wine department, Switzerland is noted for Chasselas in particular; in the reds, it's noted for Pinot Noir. I had tasted the former grape many times before at other wine shows, however, at this show and on our visits to other Swiss cantons and wineries, we tasted many different styles of Chasselas. I was very impressed.
At VINEA there were 3,000 wines tasted from 550 producers representing all of Switzerland's six wine cantons, with Valais winning 117 Gold Medals. Nearly all of the country's grape varieties figure amongst the total 279 Gold Medals awarded. The Chasselas wines won 39 medals, Pinot Noirs 31, Merlot wines received 25 Gold Medals, along with 57 other white grape varieties and 37 red grape varieties. Interestingly red and white blends received 40 medals while Swiss sweet wines received 24 Gold Medals.
Overall there were 400 varieties of Chasselas wines and 380 Pinot wines (including sparkling wines and Champagne). I was disappointed to see that there were only nine New Zealand and ten Australian wines entered into this show; surely we can do better than this to promote Aussie wines back to the Old World.
On one occasion during my stay we had a spectacular lunch of Swiss cheeses at local restaurant, Raclette at Chateau Villa. Placed on the table was a basket of new potatoes and a variety of local breads. This was accompanied by a five course lunch, each one consisting of a single slice of melted cheese (from a different canton) matched with a different style of Chasselas. The chef was serving from a specially made mobile hot plate (like a pass), carving the cheese on the rind as it melted under the lamp. It was sight to behold. I doubt there would be any Australian restaurant where you would find a five course meal consisting solely of spuds, bread and cheese. The cheeses were divine as were the varying wines (Chasselas) to match.
Our hotel in Sierre, was a 19th century castle in the realms of Downton Abbey which sat majestically on the side of a mountain overlooking the town surrounded by vineyards on all sides. The old 18th century town hall where the judging was conducted was a room fit for a king; heavily gilded and magnificently decorated, it was the most stunning room I have ever judged in. Perhaps this is why we awarded so many medals; everything - the judging room, the surrounds, the food and wine and the picture postcard scenery of Sierre and Switzerland in general, were all a sight to behold. Needless to say both Chasselas and Switzerland come highly recommended.
Read more on Swiss wines at www.sierretourism.ch or www.geneva-tourism.ch. Jim McMahon is a Sydney based wine consultant and consults to Accor Hotels, Australia. Jim also takes on writing and speaking engagements. Visit www.wine2000.com.au or email wine2000@optusnet.com.au