The mighty barramundi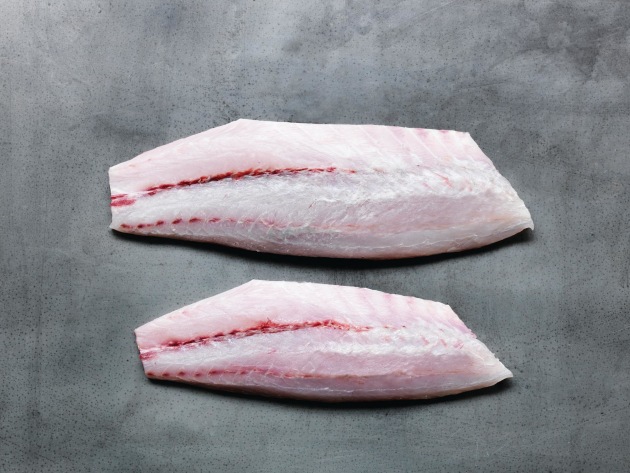 It's the early 1980's and I'm standing in a bar in what is the most foreign place I've ever been.
It's university holidays and a mate has convinced me to travel north to the exotic tropics. "There's plenty of work," he said. "The fishing is ace, the beer is always icy cold and you can stay at my place," he offered. It sounded like an opportunity too good to miss.
Two days later and I'm standing on the banks of the Jim Jim Creek in the wilds of Kakadu National Park. I watch a torrent of water cascade over the 200 metre high falls, thinking this is way more impressive than the fountain in front of the pie cart at King William Street in Adelaide. Travelling with a bloke called Snowy, we spend two days slowly making our way to the Van Diemen Gulf. It's the wet season and the afternoon deluge is like standing before a burst water main. The tinny we're in can barely float despite our manic bailing and the tarp canopy is merely acting as balloon which fills before dropping what feels like 700 litres of tepid, tropical storm water into the boat. In these conditions I'm beginning to understand that the term troppo, used to describe people from the Territory, is as much a state of mind they are driven to as it is a location.
As the clouds clear and the sun begins to set, Snowy decides it's time to flick a few lures out the back of the tinny and it's then that my life changes forever.
Before he's had a chance to take a sip from his freshly opened can of West End Draught (the ubiquitous 'Red Can'), I hear what sounds like a gun shot, a good five metres off the stern of the tinny. I turn to see the most majestic fish I have ever seen. Climbing out of the water on its tail with Snowy's lure in its mouth, is a fish which can only be described as perfect.
A small head with ferocious upper jaw extends behind yellow eyes and gives way to shoulders that a front row forward could only dream of. A large, strong tail that is clearly built for power seems to thrust with every flick. Its large silver scales literally glow fluorescent in the twilight as it thrashes, crashes and tries to spit the lure. Snowy can barely keep the tinny upright, winding in short spurts and then letting line out as he tries to anchor this monster fish. Fifteen minutes later and this massive 10 kilogram majestic fish, lies covered in ice both its head and tail hanging out of the esky.
Herewith my first sighting of The Myth, The Legend – the mighty barramundi.
Next morning, camped at the mouth of the Jim Jim, looking out over Barrow Island and off to Tiwi in the distance, we pan fry two generous portions of the now post-rigor mortis fish. My first taste sends me to a place I'd never been before. The deep-rich sweetness, fatty yet firm texture, and long lasting umami-filled aftertaste is truly remarkable. It is then that I realise what this legend is all about. The barramundi is a truly remarkable fish, the likes of which I'd never tasted before.
The barramundi is a species of catadromous fish (meaning it is equally at home in salt, fresh or brackish water) and it is found throughout the Indonesian and Western Pacific tropical region from South East Asia to Papua New Guinea and of course across the Top End from the Noosa River to Shark Bay in Western Australia.
Although sometimes called 'Asian seabass', the world has embraced its traditional Aboriginal name, barramundi (appropriately translating as 'large-scaled river fish'), resulting in many Australian producers keen to demand that the name barramundi can apply only to fish caught or grown in Australia. The barramundi is indeed a fish of which Australia can be truly proud.
Barramundi are now prolifically farmed across northern Australia from the ocean farm at Cone Bay in the amazing Buccaneer Archipelago in the north west of Western Australia, to the Humpty Doo farm on the Adelaide River in the Northern Territory. A dozen farms extend down the east coast of the country from the Daintree and Good Fortune Bay farms in the north of Queensland to an indoor farm at Werribee in suburban Melbourne, where the farmers produce the majority of the world's barramundi fingerlings in large, re-circulating swimming pools.
The farms all produce fish which have unique regional characteristics ranging from rich and meaty to lightly vegetal in flavour. Textures vary from fatty to lean. Humpty Doo has recently developed a sashimi grade fish, using a combination of feed, husbandry, traditional Japanese ikejime harvesting techniques and a vigilant grading program. Humpty Doo Barramundi is delivering a world's-first fish which is being gobbled up by Western and Japanese chefs alike. Early indications are that this form of the fish is an absolute winner. Highly regarded sushi san Toshi Oie of Masuya, Sydney's high temple of sushi, describes it as "a great Australian sashimi fish".
The farmed 'baby' or plate-sized barramundi has become a fish of choice for cooks looking for a consistently available, mild, soft flesh which can be fried, steamed or baked. It's also a fantastic vehicle for flavour.
At this time of the year the choice is even greater than merely selecting between farms.
From the beginning of November to the beginning of February, catching of wild barramundi in Queensland is prohibited. It is now, when the large female barramundi are making their way back to the rivers to mate, that my mind drifts back to that first taste of this truly remarkable fish.
With excellent-quality, wild fish regularly available in market, these fish should be celebrated during their available season.
So the choice is yours, wild or farmed, fresh or salt water, from the open water or a re-circulating system. Large or small, the consistently excellent quality and availability of Australian barramundi means that there is a fish to suit all tastes, budgets and cuisines.
The mighty barramundi, it makes you proud to be an Australian!
John Susman is the director of the seafood industry agency Fishtales. For more views, insights and understanding of the seafood industry visit thefishtale.com.au.