Some of Australia's best mussels are now in season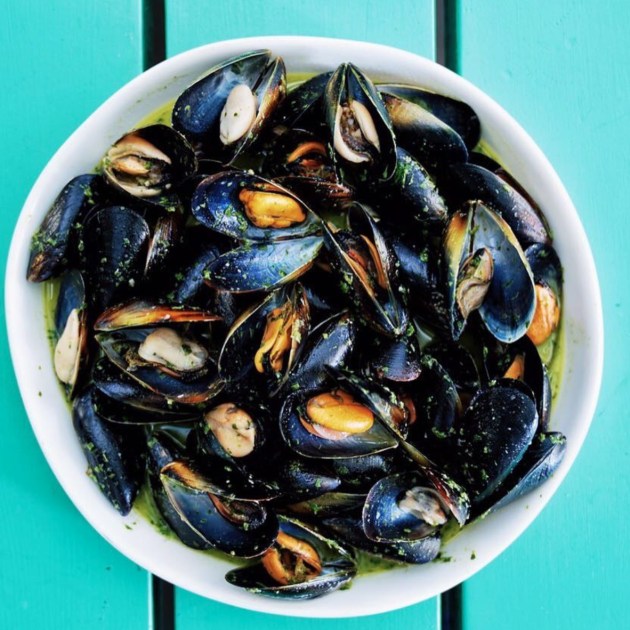 South Australia's native blue mussels (Mytillus Galloprovinicialis) are now in season. Farmed by Eyre Peninsula Seafoods, the mussels are fed by the cold, clean, nutrient-rich waters of the Great Southern Ocean.
Since the crop was seeded in September 2018, the conditions in South Australia have been ideal for growing their hallmark small, soft and sweet, European-style mussels, a spokesperson for the farm said in a statement.
"The exceptionally warm water through summer, followed by limited rain in January and February; have resulted in extraordinarily high oceanic nutrient levels in the Boston, Proper Bay and Bickers Island growing areas of Boston Bay," says Eyre Peninsula Seafoods executive director, Andrew Puglisi.
"The initial mouth feel
  of the mussel is silky," says Puglisi, before you bite in and it bursts like an egg yolk, releasing flavour notes of butter and fennel seed with a residual mild brininess.
South Australian Blue Mussels are 100 per cent farmed and rope grown using New Zealand longline technology. Wild spat (baby mussels) are captured during spring using thin stocking suspended in the water. This spat is then removed and "re-seeded" onto ropes, held tight by a cotton sock. The ropes are then suspended into the water at 2-20 metres underwater. The cotton sock disintegrates as the mussels grow, attaching themselves to the rope via the byss thread (also known as their beard). The mussels proceed to grow over the ensuing 6–12 months.
Cultured blue mussels differ from wild or partially cultured blue mussels because they spend their entire life span suspended in the water column, never touching the bottom or having the opportunity to pick up sand or grit.
South Australian blue mussels are certified organic and halal.
Eyre Peninsula Seafoods is represented by three premium mussel brands - Kinkawooka Shellfish, Boston Bay Mussels and Spencer Gulf Mussels.